Nigeria's president says he won't shield erring officials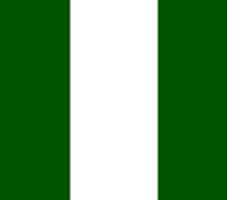 President Umaru Musa Yar'Adua has restated his commitment to a Nigeria free of corruption, saying emphatically that he will not protect any public official who runs foul of the law or breaches the Code of Conduct for public officers.
His statement comes on a day the Code of Conduct Tribunal (CCT) called for the removal of immunity provided for certain public officers in the constitution.
The President made these remarks yesterday at the commissioning of the Code of Conduct Tribunal Headquarters/Court Complex in Jabi District, Abuja. Represented by the Federal Capital Territory (FCT) Minister, Senator Adamu Aliero, Yar'Adua assured Nigerians that his administration would do all it takes to entrench probity, integrity, transparency and accountability in government.
"I do reiterate before the entire nation on this day that my administration will neither shield nor protect any public official who falls foul of the law or breaches the code of Conduct for public officers," declared the President.
Yar'Adua stated that zero tolerance for corruption is a cardinal principle of governance for socio economic development and effective national regeneration that cannot be attained with corrupt and contaminated governance and political process. He assured the CCT of Federal Government's support as it strives to entrench probity, transparency and accountability of office holders.
In her welcome address, the CCT Chairman, Justice Constance Momoh, lamented that the immunity clause provided for certain public officers by Section 308 of the 1999 is a hindrance to the tribunal.
While appealing to courts to "have a re-think on the thorny issue of granting indiscriminate injunctions against the tribunal", she condemned a situation where some public officers are charged simultaneously before the tribunal and the high court over same matter.
"For the avoidance of the public officers falling victims of double jeopardy in the hands of agents, courts or tribunal, I suggest that all enforcement agents should streamline their operations in such a way as to avoid multiple actions being taken against a public officer over the same offence."
Momoh advocated for the revival of the Anti-corruption Forum comprising representatives of the Independent and Corrupt Practices Commis-sion (ICPC), Economic and Financial Crimes Commis-sion (EFCC), Code of Conduct Bureau (CCB), the Police, the State Security Service and National Intelligence Agency (NIA) as well as other related bodies to identify areas of cooperation in handling offences common to their powers and harmonize their operations.
She assured the public officers that until and unless the charge against them is proved beyond reasonable doubt, no measure would be taken against them by the tribunal.