Orange Launches ALCATEL ONETOUCH PIXI 2 Smartphone Across Africa & Middle East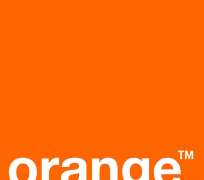 PARIS, France, May 28, 2014/African Press Organization (APO)/ --
- Following the extremely successful launch by Orange of the original ALCATEL ONETOUCH PIXI which sold nearly 250,000 in 6 months, Orange is bringing the one of the most affordable smartphones available to customers across Africa & Middle East
- With advanced 3G and 4G networks, localised services, and affordable smartphones – Orange continues to accelerate mobile internet connections and usage across Africa & Middle East
- The smartphone, which retails from $60 with data, voice and SMS offers , makes a feature-rich Android Jelly Bean smartphone experience accessible to even more Orange customers
Orange (http://www.orange.com) today is announcing the launch of the ALCATEL ONETOUCH PIXI 2 smartphone - an affordable, feature-packed smartphone that will rapidly bring the benefits of the mobile internet to consumers across Africa and the Middle East.
Photo: http://www.photos.apo-opa.com/index.php?level=picture&id=1118
Logo: http://www.photos.apo-opa.com/plog-content/images/apo/logos/orange-logo.jpg
This launch follows the successful launch by Orange of the original ALCATEL ONETOUCH PIXI, particularly in sub-Saharan Africa, which sold nearly 250,000 units across 6 months, rapidly becoming the most popular smartphone in Orange shops in African and the Middle East. One out of every five smartphones sold by Orange across Africa and the Middle East is now an Alcatel smartphone.
"The smartphone landscape is rapidly changing - with high quality smartphones becoming increasingly affordable and accessible," said Yves Maitre, Executive Vice President, Connected Objects and Partnerships at Orange. "At Orange we continue to make the internet more accessible to our customers in Africa and the Middle East by providing the best phones and tablets, on the best networks, with localised content and services at a price that is accessible for even more of our customers."
With the ALCATEL ONETOUCH PIXI 2, Orange offers customers a full featured 3G Android Jellybean 4.2 smartphone with a 3.5"HVGA screen, dual-core 1.0 GHz processor, 2GB of memory and 512 MB of RAM. The sleek smartphone weighs in at 100g and is only 10.5mm thick.
The ALCATEL ONETOUCH PIXI 2 comes pre-loaded with the top social networks and other popular applications, and Orange customers will have access to a range of great benefits, including:
• Orange Football Fan Club: Easily follow the news about their favourite teams and gain access to international football news. Personalise the app in order to follow your favourite teams. In-app gaming also allows you to play and bet on matches and to win prizes.
• Orange Updates: This application brings relevant and local applications directly to customers. Orange Updates offers the possibility to access the Orange apps catalogue which has been created together with local and international partners, and allows customers to download a variety of Orange apps at no additional cost.
• "My personal hotspot": Access sharing across multiple screens with only one internet connection, and simply manage connections from all devices. Through 'my personal hotspot', in just one click the smartphone is transformed into a Wi-Fi hotspot.
• Lookout Mobile Security: Installed on every ALCATEL ONETOUCH PIXI 2 , this app provides anti-virus protection, monitors and saves data, encrypts your confidential information, and tracks the smartphone when it is either lost or stolen.
• My Orange: With 'My Orange', customers can stay in touch with their Orange account, following the rate of voice, SMS, & data consumption, and recharge their account.
• Control My Data : Allows customers to monitor their data consumption on the mobile network, Wi-Fi network and also when roaming. Control My Data notifies customers when they reach a data limit that they choose, and allows customers to block data usage by application.
"ALCATEL ONETOUCH is proud to be launching the ALCATEL ONETOUCH PIXI 2 with Orange, bringing the benefits of mobile internet available to even more consumers around the world." said Dr. George Guo, CEO of TCL Communication Technology, creators of the ALCATEL ONETOUCH PIXI 2. "With our strategic partner Orange, we are committed to help everyone to explore and to create more in their daily lives."
The ALCATEL ONETOUCH PIXI 2 is available today or will be launching soon with Orange in 21 countries across Africa, the Middle East and select countries in Europe and Asia.(1)
Distributed by APO (African Press Organization) on behalf of Orange.
Press Contacts
Jeff Sharpe: +44 7887 620 901 – [email protected]
Tom Wright: +33 1 44 44 93 93 – [email protected]
(1) The Alcatel Pixi 2 from Orange is available today in Kenya, Madagascar, Jordan, Cameroon, Egypt, Senegal and will be available in 15 other countries across AMEA in the coming weeks including Botswana, Guinea Bissau, Guinea Conakry, Ivory Coast, Mali, Mauritius, Morocco, Niger, Republic of Central Africa, Democratic Republic of Congo, Vanuatu and Tunisia. Outside of AMEA, Orange will also be selling the Pixi 2 in Armenia and the Caribbean. Other countries may be added in the future.
Specification list:
• Standby Time: 3,5 hours working time
• Screen size: 3,5 inches HVGA
• Weight: 100g
• Thickness: 10.5mm
• Chipset: MT6572M, Dual Core 1.2 GHz CPU
• Camera Features: 2 mega pixel
• Connectivity: WiFi, 802.11 b/g/n, Bluetooth 4.0 + A2DP, GPS/A-GPS, HSPA+ (HSDPA/HSUPA)
• Memory: RAM: 512MB; EMMC: 2GB, MicroSD (up to 32GB)
• Operating System: Android Jelly Bean (4.2)
• Sensor: Gravity sensor
• User interface: Micro USB, 3.5mm stereo audio jack headset, build-in MIC,
• Battery: 1300mAh
about Orange
Orange (http://www.orange.com) is one of the world's leading telecommunications operators with sales of 41 billion euros in 2013 and has 164,000 employees worldwide at 31 March 2014, including 101,000 employees in France. Present in 30 countries, the Group has a total customer base of more than 239 million customers at 31 March 2014, including 182 million mobile customers and 16 million fixed broadband customers worldwide. Orange is also a leading provider of global IT and telecommunication services to multinational companies, under the brand Orange Business Services.
Orange is listed on the NYSE Euronext Paris (symbol ORA) and on the New York Stock Exchange (symbol ORAN).
For more information on the internet and on your mobile: www.orange.com, www.orange-business.com, www.livetv.orange.com or to follow us on Twitter: @orangegrouppr.
Orange and any other Orange product or service names included in this material are trade marks of Orange or Orange Brand Services Limited.