Lagos to abolish charges on telecom operators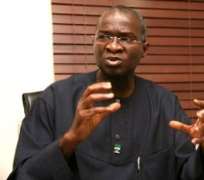 The Lagos State Government on Tuesday expressed its readiness to abolish arbitrary charges on telecommunication operators in the state.
This was disclosed by the Commissioner for Science and Technology, Adebiyi Mabadeje, at the just-concluded Nigerian Bar Association (NBA) Eight Annual Business Law Conference in Lagos.
Mabadeje said this at the conference themed 'Exemplary Governance: Enhancing Economic Development in Nigeria'.
He said that the state government had already partnered with the Association of Licenced Telecommunications Operators of Nigeria (ALTON) to develop a viable model to achieve the target.
'This model is an agreement between all telecom stakeholders and the Lagos state government to harmonise telecom infrastructure, taxes and administration,' he said.
According to the commissioner, the model would aid the development of broadband in the telecom industry.
'We went further to reduce the taxes on ground, in order to get cheaper and quality services from Operators.
'This will also eradicate poverty through the development of infrastructure. This in turn will grow our economy'.
He, however, urged telecommunication operators to work together as a team for smooth policy enhancement.