Re-orientate medical training, focus on lifestyle, environment, nutrition – Dr. Nkosazana Dlamini Zuma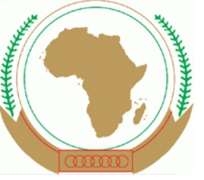 ADDIS ABABA, Ethiopia, May 22, 2014/African Press Organization (APO)/ -- The Chairperson of the African Union Commission, H.E. Dr. Nkosazana Dlamini Zumahas called for a re-orientation of medical training to focus more holistically on healthy lifestyles and environment, including nutrition.
She was speaking on Wednesday, 21 May 2014 in Addis Ababa, Ethiopia, at the opening of a Pan African Medical Doctors and Health Care Conference holding in Addis Ababa, 21-22 May 2014. Dr. Dlamini Zuma expressed the hope to see future generations of doctors being trained on prevention, rather than only on diagnosis and treatment.
Dr. Dlamini Zuma enjoined the delegates to enrich the health section of the Agenda 2063 framework document with contributions from the conference outcomes. Participants' discussions focus on issues such as confronting the brain drain, health infrastructure, human resource development in health, financing health services, maternal and child health.
Officially opened the two-day conference, the President of the Federal Democratic Republic of Ethiopia, Dr. Malutu Teshome, shared Ethiopia's health policy experience which has enabled the country to provide health access to rural and urban areas, and contributed to reducing mother and child mortality. He said, "The government has launched an innovative community-based health care delivery system aimed at providing essential promotion and preventive health services, which was introduced as a result of the failure of essential health services reaching communities in remote parts of Ethiopia."
The conference was organized by US Doctors for Africa as a unique and strategic platform to gather executives from Africa's private and public healthcare providers.
US Doctors for Africa was founded by Ethiopian-born Dr. Ted M. Alemayhu, its current Chairperson, as "a non-profit organization dedicated to mobilizing volunteer doctors, nurses, and other health care professionals to fulfill the overwhelming medical manpower needs throughout the African continent."