Manchester United Hires Van Gaal as Manager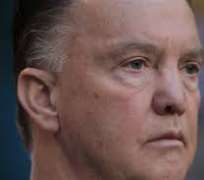 Louis van Gaal was hired as Manchester United http://topics.nytimes.com/top/news/sports/soccer/premier-league/manchester-united/index.html?inline=nyt-org 's manager on Monday, given the task of repairing the damage from David Moyes's disappointing 10 months in charge and reviving the fortunes of one of the world's biggest soccer clubs.
Van Gaal, a 62-year-old Dutchman, signed a three-year contract. He will take over at Old Trafford after he coaches the Netherlands at the World Cup in Brazil, becoming the first United manager from outside Britain and Ireland. The former United midfielder Ryan Giggs, who led the team in the season's final four games after Moyes was fired, will be his assistant.
'To work as a manager for Manchester United, the biggest club in the world, makes me very proud,' Van Gaal said in a statement released by United. 'This club has big ambitions; I too have big ambitions. Together I'm sure we will make history.'
Van Gaal has experience of coaching - and winning league titles - at some of the world's top teams, but even spells at Ajax, Barcelona and Bayern Munich may not prepare him for the rebuilding job required at United.
The club has been in a state of flux since the retirement of Alex Ferguson last May after nearly 27 years in charge. Moyes, Ferguson's hand-picked successor, was dismissed last month before the team went on to finish seventh - its lowest placing since the Premier League http://topics.nytimes.com/top/news/sports/soccer/premier-league/index.html?inline=nyt-org 's inception in 1992.
United also failed to qualify for European tournaments for the first time in 24 years, a failure that the club said last week would result in a budget shortfall of about $50 million.
Van Gaal is likely to be handed considerable funds to strengthen the squad to get United back in the Champions League, something the club's American owners - the Glazer family - weren't prepared to give Moyes. A return to Europe's top competition will likely be the priority, followed by a desire to play the kind of attacking, dynamic brand of soccer expected at United but unable to be delivered by Moyes.
'Everyone is very excited about this new phase in the club's history,' the United vice chairman Ed Woodward said. 'His track record of success in winning leagues and cups across Europe throughout his career makes him the perfect choice for us.'
His appointment of Giggs, British soccer's most decorated player, quietly brought to an end one of the finest playing careers in the club's history. Giggs, 40, announced his retirement as a player as he took the No. 2 job, and many expect he will one day take over the top post after the sometimes combative van Gaal departs.
'I know I will learn a lot about coaching from being able to observe and contribute at such close quarters,' Giggs said. 'Manchester United has been a huge part of my life and I'm delighted to be able to continue that relationship in such a key role.'