Nigeria Investment Index High Despite Wave Of Insecurity—PHCCIMA President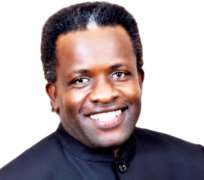 Nigeria is said to have huge index for investment and enjoys strong and healthy economic growth despite the security challenges that have been on the increase at the Northern part of the country.
This was the position of, Engr. Emeka Unachukwu, President of the Port Harcourt Chamber of Commerce while speaking to PHCCIMA media in his office in Port Harcourt. He described as unfortunate the spate of increased insecurity in a section of the North which ultimately is shifting attention from the concrete efforts of the Jonathan led administration to transform the economy, to the continued destruction of lives and property by Boko Haram insurgents.
Unachukwu who identified, (a) size of the market, (b) incentives, (c) operating conditions - (security) (d) privatization (e) labour cost and production as four key parameters that determines index for investments affirmed that Nigeria is now the toast of the world as she possesses all the index for investment except with the issue of insecurity in a very minute part of the country the only other.
He said insecurity in the north-east cannot be the singular basis for assessing or judging the state of the Nigeria economy, noting that other indices have been adequately put in place to ensure that Nigeria continues to be an investors' haven.
Further speaking the PHCCIMA helmsman said with a huge market, a growing middle class coupled with a robust and generous incentives by government to attract foreign investment, including the presence of one of the cheapest labour force, manpower with concerted effort at privatization among others Nigeria is in the front seat of investor friendly countries and has unlocked keys to transforming the Nigeria economy.
Unachukwu noted that some significant economic achievements of President Goodluck Jonathan administration cannot be overtly overlooked while attention is focused on insecurity and Boko Haram insurgency as if nothing good has happened to Nigeria in recent times.
The rehabilitation of the railway sub-sector which was abandoned over 20 years ago; the unbundling of the Power Holding Company of Nigeria (PHCN), the dredging of the Lower Niger and reviving of inland water transport; the construction and rehabilitation of road network; establishment of federal universities in all the states of the federation are important milestones in President Goodluck administration.
"Nigeria is a land of great economic potential; the people are resilient and hard working. Government is well-focused and cannot be distracted by the spate of insecurity which President Jonathan has assured is being addressed and will, ultimately, be phased out" he was quoted as saying.