2015:KOGI PROGRESSIVE YOUTH ADVOCATES Drum-Up Support For Bayo Vicent Olumoko As Member KSHA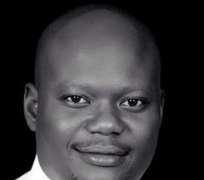 The coalition of Kogi Progressive Youth Advocates has thrown its weight behind Bayo Vincent Olumoko to contest for Kogi State House of Assembly in the next general election.
In a Statement issued in Lokoja, the administrative capital of Kogi State by its National President, Comrade Prime Abubakar, the coalition said that Bayo Vincent Olumoko should contest in order to continue his good work to the Students and youths communities where he belong, and to people of Kogi State at large.
"We the leadership of the most populated youths and student body in the the local Government and state at large having scrutinised Bayo Vincent Olumoko exemplary performance as a worthy plenipotentiary of the youths in our community felicitate with his achievements and recognises his dexterity", the statement said.
Prime Abubakar said the coalition decided to back Bayo Vincent Olumoko based on his track record as the leader in the community, his initiatives for youth empowerment, and concerned for Nigerian Students in Kogi State.
"His amiable ethos, youths and Students friendly gestures vis-a-vis his progressive charisma leader is worthy of encomium and deserves our commendation", the statement declared.
Prime Abubakar explained that they have no doubt that Bayo Vincent Olumoko has garnered enough skills and experience to govern Kogi State in the nearest future.
Prime Abubakar said Kogi Youth Advocates are not satisfied with the current insecurity in the country and the Federal Government should take it as a matter of urgency to "Bring Back Our Girls" recently kidnapped in Borno State as sex slaves.
"However, we wish to express with great dissatisfaction with the Federal Government on the current insecurity in the North-Eastern part of the country and our sisters are being under the custody of Boko Haram as sex slaves, the Government should put more effort in bringing back the future mothers of Nigeria", Prime Abubakar said.