Boko Haram kill one Chinese, 10 missing in Cameroon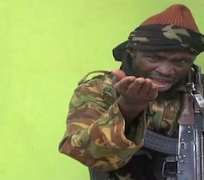 A Chinese national was killed and 10 others were feared kidnapped after an overnight attack in northern Cameroon believed to have been carried out by Boko Haram militants from Nigeria, a police said on Saturday.
"Boko Haram Islamists attacked a camp (of road workers). A Chinese was killed. Ten Chinese cannot be found since the attack. We think they have probably been kidnapped," a local police chief said on condition of anonymity.
The cross-border attack comes as Nigerian President Goodluck Jonathan was in Paris for a meeting with the leaders of neighbouring states on forging a regional strategy against the Islamist group.
A source close to the Chinese embassy in Yaounde spoke of 10 missing and one wounded but would not confirm or deny whether one Chinese worker had been killed.
"Cameroonian soldiers retaliated and the fighting lasted until 3:00 am (0200 GMT)," the officer said.
"The Boko Haram militants were heavily armed, they came in five vehicles," an official in Waza, near the site of the attack in a northern Cameroonian region near the Nigerian border, told AFP on condition of anonymity.
He said the camp where the Chinese road workers stayed was usually guarded by soldiers from Cameroon's elite Rapid Intervention Battalion.
"Their numbers were thinner these past few days because many of them had gone down to Yaounde" for the traditional military parade marking National Day on May 20, the official said.
The police officer said the militants also attacked the police post in Waza overnight and raided its armoury.