Why Terrorists Are Continuously Gaining Ground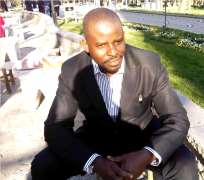 I read a chilling article by Northern Christian Association of Nigeria, saying Muslims kidnapped and forced Christian girls to convert to Islam.
Such articles that suffocate majority every day Muslims, who never affords to write back their feelings yet they are dependable allies in the fight against terrorism will continue to inflame emotions. Until there is an accurate understanding of the existing conflict, extremists like Boko Haram will continue to gain ground.
As Prof. John Esposito said in his book 'who speaks for Islam'; 'a man should look for what is and not what he thinks should be'. I therefore ask, is the problem Muslims?
Certainly, the problem is not Muslims but, the political radicalization of religion that creates militant ideologies. Boko Haram and other terrorists cite political grievances to support their response, not religious justification. Speaking to Aljazeera's Hamza Mohamed why Westgate mall, full of civilians was attacked, Al-shabab spokesperson said they were telling the Kenyan government to withdraw troops from Somalia, not Islamisation of Kenya. Boko Haram's leader Abubakar Shekau's demands remain more focused on prisoner exchange.
These and several others are clear indications that terror acts are politically inspired, religion.
The continued assumption that a combination of religious fanaticism, poverty, and unemployment drive extremism and terrorism and reluctance to see extremists as otherwise intelligent, rational people responding to perceived grievances is a big mistake.
After 9/11, the media reported the stunning discovery that many of the attackers were not from the poor, downtrodden, undereducated, and alienated sectors of society, but like their al-Qaida leaders Osama bin laden, dr. Ayman al-zawahir, were well educated, middle to upper class, and from stable family backgrounds.
The young men who were charged for coordination the July bombings in Lugogo and Kabalagala were not from failed families. They lived in the same premises with the then UPDF spokesman Felix Kulaije and have well placed parents. Those who terrorized Westgate have similar characteristics.
This profile therefore raises important questions, about why people from seemingly normal backgrounds become terrorists?
While terrorists appeal to religion to recruit volunteers, motivated by a holy war mentality, their end objective has always been to redress real or perceived injustice.
The issues that drive terrorists are also issues for moderates. The critical difference between the two is prioritization, intensity of feeling, degree of politicization, and alienation.
Diagnosing terrorism as a symptom and Islam as the problem, though popular in some circles, is flawed and has serious risks.
It is important to move beyond the sensational headlines and violent images that often influence perceptions of Islam and understand Muslims holistically.
WHO are MUSLIMS?
Muslims make up almost 2billion people of the world, come from diverse nationalities, ethnic and tribal groups, and cultures, speak many languages, and practice distinct customs.
Sunni Muslims form the majority in most Muslim countries followed by the Shia Muslims who are predominant in Iran, Syria, Iraq and Bahrain. Shia Muslims have three main divisions; the Ismailia, whose leader is the Aga Khan, the Zaydis and the Ithna Ashari.
Muslims whether Sunni or Shia can be observant or nonobservant, conservatives or fundamentalist, mainstream or religious extremist.
With the help of the media, the vast diversity of Islam and of mainstream moderate Muslims have been overshadowed by a deadly minority of ideological/political extremists like Boko Haram.
Hamza Kyeyune
Kampala
[email protected]
Disclaimer:

"The views/contents expressed in this article are the sole responsibility of

Hamza Kyeyune, Kampala

and do not necessarily reflect those of The Nigerian Voice. The Nigerian Voice will not be responsible or liable for any inaccurate or incorrect statements contained in this article."