Gas price, electricity tariff may increase, says FG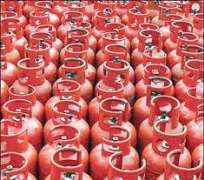 The price of gas to power plants in Nigeria may be increased in the nearest future and this may lead to a total review of electricity tariffs across the country, the Federal Government has said.
It said gas-to-power price may rise from its current $1.5 to $2m mbtu and this may affect the tariffs on electricity.
The Minister of Power, Prof. Chinedu Nebo, disclosed this to chief executives of power firms in Abuja on Thursday at the headquarters of the Nigerian Electricity Regulatory Commission during a facility tour.
Nebo's statement was prompted by complaints made by the power firms who were faced with huge revenue losses since the sector was privatised.
The minister said, "There are private people who want to do gas too, and they are saying that if they can be assured of even $2 as opposed to $1.5, they will be able to develop their gas and make sure that it get to our Gencos.
"We need to look into all these and when that is done I believe we will now need to review the entire tariff structure so that there will be the requisite amount of money coming in so as to compensate for that increase."
Electricity generation companies had raised the alarm that the huge revenue loses which they often incur may mar the privatisation of Nigeria's power sector.
Using his firm as an example, the Managing Director/CEO, Egbin Power Plc, Mr. Mike Uzoigwe, who spoke on behalf of the Gencos, lamented the loses recorded by his company since it was physically handed over to its current management on November 1, 2013.
He noted that although the management had invested about N7bn in strengthening the plant to perform optimally, it had lost revenue to tune of about N570m from November 1, 2013 till date.
According to him, if the development persists, it may send negative signals to potential investors that may want to invest in the sector, as "no (electricity) business can continue the way it is running now."
Uzoigwe cited the existence of huge metering gap and the lingering inadequate supply of gas as some of the factors hampering the industry from moving forward.
He said, "Our experience after privatisation is undesirable. This is because as at end of last month, our books showed that we are losing revenue to tune of about N570m. The revenue profile in the electricity industry is very poor. And if any future investor should look in, it will give results that may not be desirable for the country.
"Whatever could be done to help grow the profile would be desirable and help us, going forward. Two factors are impinging on our moving forward, the fact that consumers are not metered. The second one is the issue of gas; we can never over emphasise the problem the lack of gas is causing in the industry."
Uzoigwe added that: "At Egbin, we have invested N7bn from November 1, 2013 to date, to bring that plant to a point where it could be reliable. One thing is to have this available capacity, another thing is the reliability of this capacity. We have brought it to the point where it is reliable to generate 1080megawatts.
"But in the last three months we have been generating only about 600MW at most. And we cannot take advantage of the economy of scale in the business we are doing, therefore we are continuously losing revenue. NERC has tried to bring about whatever we need to be doing now to mitigate the difficulties in revenue loss by allowing us to take only 60 per cent of our capacity charge, which even the market operator is paying what it should be, so we are just accumulating debts continuously every month."
He noted that power distribution firms were also complaining that consumers hardly pay for electricity consumed.
He said, "So whatever could be done in the direction to make it possible to generate power, sell it and make profit in the business is more paramount than any other thing. I do not think the business can continue the way it is running now. Otherwise the whole essence of privatisation will be defeated."
PUNCH