Union Bank seeks approval to raise $750m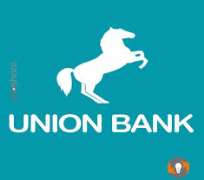 Union Bank of Nigeria Plc will seek shareholders' approval in June for the raising of $750 million in a medium-term debt instrument to fund big ticket lending to the oil, power and telecom sectors.
The fundraising is line with its strategic objective of deploying modern facilities that give it competitive edge.
"Union Bank has ramped up lending to key sectors which requires large foreign currency funding," Reuters quoted the bank to have said.
It said Union Bank was not looking to raise equity.
Union Bank recently unveiled a five-year strategic plan that will see the bank becoming a highly respected provider of quality banking services.
The five-year strategic plan is expected to indicate what, where and how to play in the market. The strategic plan would also strive to improve the bank's quality of customer experience, quality of its clients, as well as quality of its talent.
Other areas of improvement are quality of its banking platform, quality of its professional services and quality of its earnings.
The bank's Group Managing Director/Chief Executive Officer, Mr. Emeka  Emuwa who said this, had specifically explained that the bank's strategic ambition would focus on six areas.
He had also listed these areas to include "quality of customer experience; quality of client base; quality of talent; quality of banking platform; quality of professional standards and quality of earnings."
He had said the bank would use electronic channels to expand its retail banking business in Nigeria, while focusing on cost reducing measures so as to remain efficient.
Union Bank has been transforming its image after new investors recapitalised the lender three years ago following an intervention by the Central Bank of Nigeria (CBN) in 2009.