I Have The Freedom To Associate: Solomon Ndigbara Replies Rivers APC On Meeting With Nyesom Wike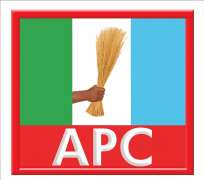 The attention of Chief Solomon Ndigbara, The Nigerian Peace Ambassador and Gbenemene(Chief) Sira-Bara-Bateerah of Ogoniland has been drawn to an unfortunate and malicious publication attributed to the Rivers State chapter of the All Progressive Congress (APC) over the highly respected Ogoni youth leader's personal association with the Honorable Minister for Education, Chief Nyesom Wike.
The publication clearly represents the extent to which the Rivers State chapter of the All Progressive Congress has depreciated. Rather than focus on issues, the party has chosen to send "sniffing dogs" and "flies" to fetch information about people's private life.
Let me make it clear that the meeting Chief Ndigbara held with the Honourable Minister for Education on Thursday May 8, 2014 had in attendance, the President of the Ogoni Youth Council, Comr. Sunny Bekanwaa, two former local government chairmen in Rivers State, Dr. Fred Kpakol and Dr. Jacobson Mbiinah as well as the former deputy speaker of the Rivers State House of Assembly, Hon Dum Deekor. Also in attendance were over 10,000 Ogoni youths who came to show solidarity during the minister's visit.
For the purpose of educating the general public, let me state that this was a private visit from the minister to show his love and support for Chief Solomon Ndigbara over his recent victory in court against those who have persecuted him innocently and have used the state security forces to chase him out of his home since 2011.
We do not see how this private visit frustrates any effort at moving Nigeria or Rivers State forward and urge the APC in Rivers State to focus on issues and not the private life of Chief Solomon Ndigbara.
The news of this meeting with minister was properly reported in the authoritative news media and voice of the Ogoni people: http://www.ogoninews.com/ogoni/wike-is-political-joshua-of-rivers-state-comrade-solomon-ndigbara
Thank you for your patience and for reading.
Warmest regards,
Comr. Alanga
Special Assistant to Chief Solomon Ndigbara
Nigerian Peace Ambassador and Mene Sira-Bara-Bateerah of Ogoniland