Video: Al Jazeera Reports From Chibok And Speaks To Boko Haram Escapees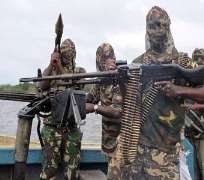 Al Jazeera is the first international media outlet to visit the village where the girls were kidnapped.
Al Jazeera's Ahmed Idris's reports from Chibok
The parents of the 276 schoolgirls taken by Boko Haram three weeks ago have accused President Goodluck Jonathan of abandoning them and they are outraged at suggestions by the President's wife that the abduction never happened.
Ahmed also interviews a girl who escaped from Boko Haram.