Polls open at South Africa election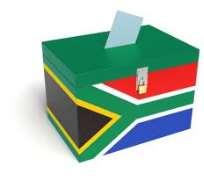 Polls have opened in South Africa's fifth general election since the end of apartheid 20 years ago.
The governing African National Congress (ANC) is tipped to win, returning President Jacob Zuma for a second five-year term.
However, it is expected to lose ground amid concern over high unemployment and a number of corruption scandals.
The run-up to the vote has been marked by protests and troops have been deployed to boost security.
Wednesday's election is the first time that those born after the end of apartheid are able to take part and commentators say much will depend on how they cast their ballots.
Polls show many are disaffected with the country's leadership and are willing to support the opposition Democratic Alliance, led by anti-apartheid activist Helen Zille, or the Economic Freedom Fighters, headed by former ANC youth leader Julius Malema. BBC