Group urges House to halt alleged unfair campaigns against South East ministers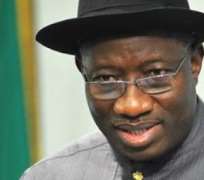 Members of the South-East Youth Consultative Forum rose from their meeting in Enugu on Tuesday calling on the House of Representatives to stop alleged witch-hunting of ministers from the zone.
Their call is coming at a time President Goodluck Jonathan equally accused the lawmakers of politicizing their activities.
In a communique issued at the end of its meeting, SEYCOF accused the Reps members of carrying out a well-orchestrated campaign against ministers from the South-East.
The communique read in part, "the attention of the South-East Youth Consultative Forum has been drawn to the campaign of calumny against the Petroleum Minister, Hon. Diezani Alison Madueke by the members of the House of Representatives and some misguided members of the public for the wrong reason.
"Our observation shows that ever since the Honourable Petroleum minister was appointed into the office, some anti-Igbo elements have not rested. In order to achieve their personal and selfish reasons, the person and office of the minister has always been under attack.
"As a result, we are being forced to ask the Reps why ministers of South-East extraction have remained their only object of probe".
The communique signed by its national coordinator and publicity secretary, Dr. B.N Ogini and Nnamdi Anigbo, respectively, added that "the House of Reps carried out similar attack on former aviation minister, Stella Oduah; today Diezani has become their albatros, and we don't know the next victim of this cleansing.
"The House should concentrate on how to make good laws for the country instead of spending quality time summoning ministers under selfish motives. It is very clear that there is more to the probe than meets the eye, so we ask that ministers from the South-East should be allowed to do their job.
"We are compelled to ask the Honourable members what they have done about Farouk Lawan; this is the House, which like the proverbial kettle is calling the pot black.
"South-East youths will no longer sit down and watch while the office and person of our revered minister is dragged to the mud for obvious selfish reason. We say that enough is enough", the group concluded.