Nigeria still infected with polio virus -WHO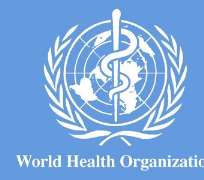 Nigeria has been listed by the World Health Organisation as one of the countries infected with the polio virus, though it doesn't export the disease to the rest of the world.
This is contained in a statement issued by Christy Feig, Director of Communications, WHO, and made available to the News Agency of Nigeria on Tuesday in Abuja.
Others countries infected with polio virus but do not export the disease include; Afghanistan, Equatorial Guinea, Ethiopia, Iraq, Israel and Somalia.
It said that given the international spread of the disease, it posed a risk for new wild polio virus exportation in 2014.
It also listed states currently exporting wild poliovirus to include; Pakistan, Cameroon, and Syrian Arab Republic which, she said, posed greater risk of further wild poliovirus exportations in 2014.
It called on countries to declare the stoppage of poliovirus transmission as a national public health emergency.
The statement called on countries to encourage residents and long-term visitors to receive a dose of OPV or IPV, four weeks to 12 months prior to international travel, especially those undertaking urgent travels.
It said that 60 per cent of polio cases were due to international spread of wild poliovirus, and that there was increasing evidence that adult travellers contributed to the spread.
It quoted Feig as saying that international spread of polio constituted an 'extraordinary event' and a public health risk to other countries for which a coordinated international response was necessary.
'A coordinated international response is deemed essential to stop this international spread of wild poliovirus, and to prevent new spread with the onset of the high transmission season in May and June 2014.
'Unilateral measures may prove less effective in stopping international spread than a coordinated response,' she said. NAN