Nasarawa Crisis: Eggon, Alago, Tiv Unite Against Violence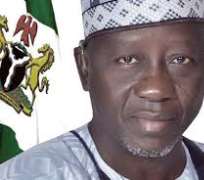 Following incessant crisis in Nasarawa State, concerned members of Eggon and Alago communities in the state have formed a vanguard to checkmate the activities of politicians who champion ethnic and religious divisiveness which has led to bloodletting and mutual suspicion among various communities in the state.
The vanguard, which shall also provide a platform for sensitising members of the public against divisive politics, is also expected to be a forum for seeking common grounds on issues that affect the communities.

The spokesperson of the vanguard, Mr Ibrahim Jatau made this known after a meeting between the Eggon, Alago, Tiv and other tribes in Tudun Adabu, Obi local government area of the state yesterday.
He said the formation of such a formidable front had become necessary considering the fact that some politicians had demonstrated that their sole interest was on how to retain power no matter the cost in human lives, a situation which he noted was unacceptable.
'We have come to understand that most of our politicians create conflict among us to turn away attention from themselves because they have nothing to offer and except we rise against this evil machination we shall continue to bear the brunt,' he said.
He noted further that as a group of like minds 'We have agreed that any politician or his agent who uses any divisive method of seeking political office would be roundly rejected by all other communities since no single community has the monopoly of votes'.
'Without peace no meaningful development can be achieved in any society. Peace is priceless and non-negotiable so there is the need for us, the Eggon, Alago, Tiv and other tribes in this state to reunite irrespective of our diverse ethnic, political and religious leanings and embrace peace for speedy development,' Jatau said.
Jatau identified what politicians use to incite violence to include envy and hatred, poverty, fear of domination and misinformation among others.
He commended Governor Tanko Al-makura for his development strides especially in the area of infrastructural development in the state and called for its sustenance.
Also speaking after the meeting, Mr. Solomon Chunku, a Tiv representative, attributed crisis rocking his area to the handiwork of the devil through some unscrupulous politicians and called on the people to pray for the return of peace. Leadership