Christ's Resurrection Is Foundation Of Christianity--Oni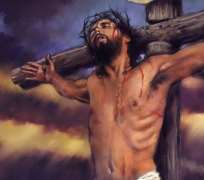 Former Governor of Ekiti State, Chief Segun Oni has described the death and resurrection of Jesus Christ as the foundation of Christianity, urging Jonah Christians to emulate the forgiving spirit exhibited by Jesus Christ who forgave those who nailed him to the cross.
In his Easter message, the former governor urged Christians to remain prayerful and live in total submission to God's will.
He called Christians in the country to use the Easter period to pray for the nation, saying that the Nigeria needs more prayers.
The former governor noted that security challenges facing the nation needs God's intervention and urged Christian faithful to use the Easter period to seek God's intervention.