On Abducted Students: 50 Million Naira Earmarked For Credible Information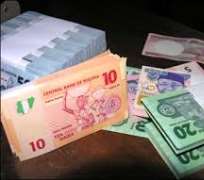 The Governor of Borno State, Hon. Kashim Shettima has pledged a 50 million Naira reward to anyone with credible information that will lead to the rescue of the students of GGSS (Government Girls Secondary School) Chibok who were abducted on Monday night.
He made the pledge on Wednesday when he spoke to the press on steps being taken to rescue or recover the abductees.
"So far 14 girls have been recovered as 10 of them escaped when they were asked to cook for the insurgents while four had earlier escaped on the day of the incidence. 50 girls are still missing so far because niether the District Head nor the School prinvipal can give the exact number of students abducted" he said.
"We are willing to go to any length to secure the freedom of these innocent young girls and I have been speaking to the District Head and the school principal every hour" he said,
Governor Kashim Shettima also said that he has given instructions to the security agents to marshall out all plans that will lead to rescueing the girls.
"I wanted to go to Chibok today but because of the ongoing militsry ooerations in the area I was advised against it.
He commended the security operatives for putting in their best and urged the people to continue to be prayerful until the abductees are all rescued.
The Governor reiterated that he has always acted on credible information and that was how female students of GGSS Konduga were rescued the day the town was attacked and students of Gvernment Arabic Teachers College in Mafa were also rescued two days before the town was attacked.
Kashim Shettima then said that he will relocate to Chibok for two or three days untill the girls are rescued.