Ekiti 2014: Adeyeye Hails Omoyeni, Bejide, Others Over PDP Reconciliation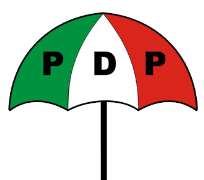 Afenifere Chieftain and a leading Peoples Democratic Party (PDP) governorship aspirant in Ekiti State, Prince Dayo Adeyeye has commended Chief Bisi Omoyeni, Ambassador Dare Bejide and other aspirants who have agreed to work for the success of the party in the June 21, 2014 governorship election, saying; "as loyal party men, we must look beyond personal ambitions in whatever we do."
Adeyeye, who described Omoyeni's open declaration of support for the PDP candidate, Mr Ayodele Fayose as a justification of the position that he (Adeyeye) took two weeks ago, added that; "I am happy that other aspirants are now seeing what I saw two weeks ago. They have now seen reasons we should support our party and I commend them."
In a release issued today, Adeyeye, who also advised any PDP member that is thinking about going to the All Progressives Congress (APC) to retrace his or her steps, said; "Leaving PDP for APC is like moving from heaven to hell fire because APC is a combination of deceitful, manipulative and occultic politicking."
He said; "I am a very happy man today, because I have been vindicated. I have been vindicated because other aspirants are now joining us to ensure victory for our party and its candidate, Mr Ayo Fayose.
"I therefore commend Chief Bisi Omoyeni and Ambassador Dare Bejide, both of whom have openly declared their readiness to remain in the PDP and work for the success of the party.
"I also wish to appeal to those who are yet to join the PDP/Fayose train to come in quickly so that we can collectively rescue Ekiti people from misgovernance, which the present APC government represents."
Adeyeye called on PDP members and supporters in the State to remain committed to the party, saying; "If we say PDP is not perfect, APC is not an alternative because if PDP is a fry-pan,
APC is more than a furnace.
"I was with them before and I can never advise even my enemy to join them because no matter what you do, they will never treat you as part of them."