APC Postpones Ward Congress Election In Borno To Monday Next Week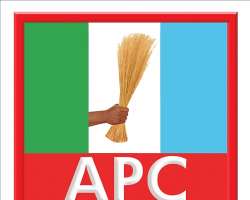 The proposed nation wide APC ward congress election earlier scheduled for Saturday 5th April 2014 has been postponed in borno state to Monday 7 th April due to what has been described as non availability of voting materials.
Th Nigeran Voice gathered that the ballot papers, voters register and result sheets among others expected from the national headquarters of the party were yet to arrive Maiduguri Borno state capital as at Friday morning.
Also the party national electoral committee officials or members are also yet to arrive Maiduguri ahead of the proposed Saturday ward congress election by Friday.
But state and local government officials have been mobilized for the election and it seems the state government is set for the election except for the unavailability of the electoral materials and officials from the national headquarters.
However political activities have been on at the wards as stakeholders are seen everywhere mobilizing their people while separate group meetings are in progress in many places strategizing on how to win the election while security patrols have been intensified.
The chairman of the APC interim state executive council senator Kaka Malam Yale could not be reached on phone for comment while all state officials of the APC contacted declined to comment saying only the state chairman of the party can comment on the matter.
But some officials of the party and top government officials confirmed the postponement however there is speculation round the town that some politicians accused of being in possession of fake ballot papers without security checks have been arrested and if the congress is allowed to hold there would be serious chaos over the election.
If Borno state will not hold the election, other states of the federation will hold theirs as the problem is only within the state over rumour of circulation and possession of fake ballot papers.