Ngozi Olejeme: A Better Woman For A Better Delta 2015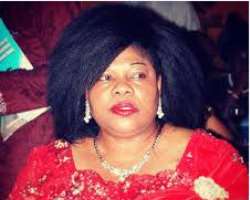 Ngozi Olejeme: A Better Woman For A Better Delta 2015
As 2015 is getting closer, many political hopefuls are crowding to contest for the 2015 general elections where political defection and unsubstantiated resignation had heated Delta politics in recent times. Nobody knows who the next governor of Delta State becomes until Delta State PDP primaries are conducted to know the real anointed candidate. Delta State was created on August 1991 out of the then Bendel State.
The State has three senatorial districts, Delta South, Delta North and Delta Central with 25 local governments. It has five major ethnic groups, Urhobo, Delta Igbo, Isoko, Itsekeri and Ijaw. Since the creation of Delta State, only Delta South and Delta Central had occupied the Delta State governorship from Olorogun Felix Ibru to Chief James Ibori and to Dr.Emmanuel Uduaghan. It is lugubrious that both the Delta Igbo and Isoko nation have not occupied the first leadership position of Delta State due to political marginalization.
Though it was recently faulted by the present Delta State PDP chairman, Chief Peter Nwaboshi over the comment made by the present Delta State SSG that there was no written agreement over Delta State leadership over the years. But the fact remains that PDP must give room for an experienced politician like Dr. Mrs Ngozi Olejeme, the mother of Delta State to test the leadership of state. There is saying 'what a man can do, a woman can do better'. She is a politician with integrity. Everybody is waiting for the political horse-trading and alignment of the PDP. Though, she is not frightened on a race that is mainly dominated by male politicians in Delta State but ready to take the state to the Promised Land come 2015.
Dr. Ngozi Olejeme is not novel in Delta State politics because she had once contested under the platform of the PDP with years of political experiences and Aso Rock connection and ready to take Delta State from Dr. Emmanuel Uduaghan to continue his reformation agenda without qualms. She is a down-to- earth politician with passion for the poor. The Delta North slogan says' It is our turn to rule Delta State'. Some people have faulted that caption that Delta North intended to make the State ungovernable in 2015 but that is not politically correct because Delta North is qualified for 2015 governorship election which Dr. Ngozi Olejeme remains one of the most articulated and ingenious aspirants for PDP waiting horse-trading and alignments for PDP to nominate its governorship candidate for the general elections. PDP is one of the popular political party in Delta State and nothing else. Though opposition political parties do not have strong political positions in Delta State , even though DPP won some few seats in 2011 elections but unstable in Delta State politics.
Most of the DPP members recently defected to APC which is presently affecting the former political party. Over 15 governorship aspirants have signified interest of contesting for the Delta 2015 across the three senatorial districts which are Rt. Hon Victor Ochei, former Delta State House of Assembly Speaker, Senator Ifeanyi Okowa, Chief Anthony Prest, Clement Ofuani, Elumelu, Festus Keyamo, Great Ogboru, Obaro Unuafe, Okiogbero Jonathan and others. Some are political gamblers waiting for political appointments come 2015 while others want to make a change in the state if democratically elected without party politics or otherwise.
It is still sketchy on while Hon. Victor Ochei resigned as a Delta State speaker which has not happened in the Delta State before. Dr. Ngozi Olejeme is one of the distinguished aspirants in Delta North who has used her political position to put smiles on the less privileged ones in the State without discrepancy over the years. Some of these highly respected aspirants are under the platform of the PDP while other aspirants belong to the opposition parties in the state. Dr. Ngozi Olejeme does not attack government than creating vision that can make Delta State and Nigeria move forward not because she is in government. We have seen in Nigeria recently where people in high offices attack the present leadership of President Jonathan and others.
To some extent, Dr. Emmanuel Uduaghan has created inclusive government in recent times despite the high profile corruption being leveled against its government. His three agenda remains visible in Delta State. The only problem Dr. Emmanuel Uduaghan has with Deltans is the inability to conduct free and fair Delta LG polls since 2011 allowing the 25 local governments to be run by caretakers committee.
One woman that wants to make a political magic come 2015 in Delta State is Dr. (Mrs.) Juliet Ngozi Olejeme, the present chairperson of Nigeria Social Insurance Trust Fund (NSITF) and the Oshimili South born technocrat with distinction. She is the Margaret Thatcher of Delta State and Nigeria. Dr. Ngozi Olejeme's dynamism in her duties has helped her carve a niche as a proven administrator per excellence. She is a visionary woman with political credibility. She is the only woman governorship aspirant that has come out publicly to showcase her political interest without being worried about men intimidation and ready to make history in Delta State as the first woman governor to govern the state. She is a voice to the voiceless in the state.
Dr Ngozi has occupied several top governmental positions and still presiding in some institutions till date as board member of Directors of the Ajeokuta Steel Company Limited, Chairperson of the board of Trust Fund Pensions PLC, Convener of Subsidy Reinvestment and Empowerment Program (SURE-P) sub-committee on Public Works and Road Rehabilitation. She is presently holds the Director of Finance position in the Goodluck Support Group (GSC) which is an organization set up for the support of President Goodluck Jonathan. Dr. Olejeme is a woman of many parts whose resume are intimidating that she remains one of the most qualified aspirant to govern Delta State come 2015. She is one of the major patrons of the Asaba Development Union women wing Lagos that recently donated #10million naira cash to the developmental progress of the union and also sending at least 10 women of the union to the yearly Holy Pilgrimage.
Sine Dr. Ngozi Olejeme has been appointed as the NSITF chairperson, she has not been found wanting or alleged of corruption. She is a leader with dignified integrity of creativity. She has also initiated Employee Compensation Scheme (ECS) and others. She has made NSITF a vibrant and efficient parastatal. She is not a no nonsense woman who singlehandedly challenged the government of late General Sani Abacha between 1993 and 1998 to pave way for democracy in 1999. She remains the Nigerian Queen Elizabeth of this country. She was honored with a doctoral degree at the convocation ceremony of American Heritage University of Southern California in 2011, Doctor of Public Policy and Honoris Causa, Prestigious Africa International Award, AIA Ghana Fellow, Civilian Institute of Democratic Administration (FCIDA), Fellow, Michael Imoudu National Institute of Labour Studies, and champions of Workers welfare award by Labour writers, Honorary Life member/ Commonwealth Ambassador of Royal Commonwealth society, London.
Others are Nigeria Social Insurance Trust fund(NSITF), 2000 Nigeria Female Entrepreneur Award, Member, Board of Patrons, Congress of Muslim and Christian Youth for unity, member, Association of Business Executives London, Institute of Chartered Accountants of Nigeria (ICAN) merit Award, women of love award and President, Igbo women forum of Nigeria, 2013 Asaba Development Union Distinguished Citizen Award. She is the alumnus of Ivy League Universities in both the United States and the United Kingdom. She is a devoted Christian to the core. She is humble not sentimental in her political life. She remains a visible figure in Jonathan's government and past leaderships. She is a distinguished philanthropist, entrepreneur, politician and administrator.
Olejeme has given scholarships to Delta State less privileged ones and others. She is a woman with few words and great exploits of political leadership. She is a caring mother with integrity. She is fondly called as Boardroom Czar with intellectual credibility. Who says Dr. Olejeme cannot govern Delta State come 2015? She is one of the governorship aspirants in Delta State that Delta citizens have confidence on and one of the only audacious female politicians with accountability. Delta State is blessed with a great woman of substance and asset who knows the plight of Deltans and ready to proffer solutions to it. She is a committed PDP member whose passion for politics is unquantifiable. She has created jobs for many Delta youths and sponsored personal projects to better the lots of the people in the state.
2015 awaits Dr Ngozi Olejeme as she takes over from Dr. Emmanuel Uduaghan to give Deltans a new political light of transformation.
She was recently added into the Hall of Fame Mindset Calendar 2014. In her words:' I rose up to the challenges of life as a young child, a woman and as a mother crusading against social and cultural beliefs that have in the past held down woman from rising in the nation's politics'. In a male dominated society like ours. I rose to national prominence during the volatile period of military rule. I believe that you can succeed in life even if others do not believe in yourself. She remains unbeatable aspirant in Delta North. Delta 2015 is not for mediocre politicians but for people with sincerity and ready to take the state to the next level of leadership. Dr. Olejeme is not just a personality in Delta State but a politician that must be voted for in 2015 with hope. Dr. Olejeme carry go! Deltans are behind your political aspirant.

Godday Odidi, Public Affairs Analyst. 08058124798. Lagos.
Disclaimer:

"The views/contents expressed in this article are the sole responsibility of the author(s) and do not necessarily reflect those of The Nigerian Voice. The Nigerian Voice will not be responsible or liable for any inaccurate or incorrect statements contained in this article."
Articles by Godday Odidi