Nigeria Women To Die Of Breast Cancer—Prophecy Reveals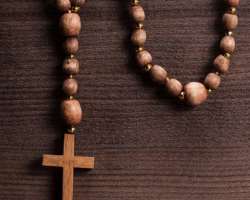 A Church Minister has posited that most Nigerian women would soon die of breast cancer in accordance to scientific discoveries.
Pastor Collins Nwapi of Mountain of Fire and Miracles Ministries (MFM), Youth Church, Awka, the capital of Anambra state, who made the assertion in a homily recently, explained that researchers have postulated that depletion of ozone layer on daily basis could inflict breast with cancer.
According to the Minister, today women mostly expose vital parts of their body (breast) to the sun in the name of fashion, and as it hotness penetrates, they inhale the toxic of ozone-layer which weakens breast cells, leading to abnormal growth (tumour) or cancer.
Orient Daily recalled that many Nigerian women including Hajia Maryam Babangida, the wife of Former Military President Ibrahim Babangida; Stella Obasanjo, wife of President Obasanjo; wife of Edo state Governor, Mrs. Oshomole and others reportedly died of breast cancer, although no evidence to show if it was sequel to their lifestyle or fashion.
Continuing, Pastor Nwapi lambasted the indecent dress women, stressing that their so-called "fashion or civilization" mainly attract sex-maniacs, playboys, rapists and prostitutes, because according to him, no right-thinking man could be induced to marry a wayward woman even after having multiple fornications or adultery with her, even as he attributed these devilish acts to increase in rape in the country.
He also bemoaned married women who clad with the worldly attire among other ungodliness, describing it as immoral, uncultured and unchristian which African culture abhorred as well.
"Some married women have inculcated these immoral habits in order to keep their men at home. But I am saying that is not a criteria to restrain their husbands from womanizing if they are truly Born-again. There are many ways wives could entice their husbands to bed or curtail them from temptation of adultery. It entails maturity to wifehood practicable at home not by advertising your bodies on the streets."
Nwapi, thus advised daughters of Christ and their males counterparts to adorn selves with Godly apparel as children from royal homes and to refrain from polluting their body (the temple of God) with immorality.