Nigeria: Letter To My Northern Brothers, Both Mustapha And Christopher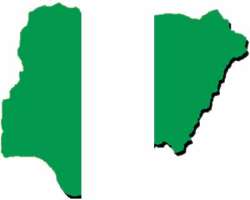 "e possible say your goat don born turkey abi" local axiom
Something dey go round town
People dey go downtown
Some people dey stand around
You wanna go down town

Dem say the chief e dey sleep with thief wife
Aboki for corner e dey sleep with chief wife
The neighbor daughter carry belle for the thief child
Something dey go round town
People dey go downtown
The world is spinning round round
The world is going down down

People dey go downtown
Anyway anyhow now now
Chop your own and clean mouth now
We print and loot and share around
Dem say the priest e dey pray for the thief
Sadaka for Allah
Blood for the spirit
People no bother dem dey wait on the law….

Something dey go round town
People dey slam head for ground
Dem say garri still cost for town
Few people dey smile, more dey frown--Brymo


I have just finished a small project on the Central African Republic, the exercise practically took me to Banjui, and the gory site of near genocide reminds me of the carnage in Boko Haram terrorized territories of Nigeria.
I say without mincing words that the Boko situation has truly shown that our leaders in the North are far away from the issues; going round town in Potiskum, Damaturu, Maidugiri, Yola et al exposes their aloofness, the lack of grassroots influence of our emirs, village heads, district heads, dogaris, mallams, wards, and local angwar champions.
Everybody is blaming Christopher, when Mustapha cannot closely engage the people they eat with, live with, and identify and either flush them out or discuss with them.
So much energy has been dissipated in Jonathan save us and Jonathan it is your fault, so if Jonathan does not come to our aide, we will keep travelling to Washington DC and our daughters would continually be raped, sons killed, villages razed down, some Nigerian officers killed and the land lie desolate.
We have failed in healthcare, education, and agriculture, our mainstay no longer stays, are we the only ones, Fulani herdsmen are in Benue: trouble, Taraba: wahala, Plateau, palaver, in far away Delta, Oyo, Kaduna, it is Fulani everywhere you go, both true cases, imagined and fabricated accusations.
How have we tried in reducing poverty, our leaders have been more concerned in how we lost power in Abuja, how much the Niger Delta and militants gets, we have in recent times become masters of the 'rant', how the oil even belongs to us, than the welfare of our people.
Bickering across party lines, decamping and boot camping, in United States matters of national security are bi-partisan and about the American people, flag and anthem, heritage and beliefs. But while there is blood on Northern dancefloors, our governors and Senators are disc jockeying a song called blame-game.
Tell me what is working in Maidugiri, or Yobe and now Adamawa, we dance around it is a conspiracy, the attackers wore army uniform, they came from Jos, they were Igbos, France wants to divide us, and the tales by moonlight is only as consistent as electricity in Nigeria.
So what is Dasuki, Gusau, IBB, Abdulsalam and all the military powerhouse of the past and present doing, Mustapha is blaming Christopher, and Christopher believes Mustapha has an agenda to wipe him out.
We should leave them and their oil, the Jamatu Nasir Islam JNI says Muslims have been cheated in the confab list, because everyone knows Muslims are more: Christian Association of Nigeria replies that's an insult, we wont participate in 2016 Census unless…
In the past we had a few factories elsewhere in the North and plenty in Kano, now we are governed by an elite who treat home as a second choice University in the Matriculation Exam form.
El-Rufai is fighting Jonathan, Ribadu is fighting Jonathan, Kwankwaso is fighting Jonathan, Atiku is boosting that he is the highest employer of laber in Nigeria, and yet we know the kind of talakawas that attend his American franchised ABTI University, the list is endless, yet Jibril Aminu is chopping with Jonathan, Gulak, Labaran, Sambo and many Northern leaders are chopping with Jonathan.
The opposition will not allow Buhari to run, Jonathan will run but has not declared, how does that concern or change the fact that Sokoto is about the most peaceful states in Nigeria, but equally the poorest.
The entire North correct me 19 states put together cannot boast of a factory in any of them that employs 5,000 workers, yet we are China-ing/ USA-ing in the name of foreign investors.
It is an unconscious act now, because I dare say we are doing it on purpose, we have become so critical we have lost the argument. Every debate is centered on Jonathan and how he should be removed and we forget that Jona is part of a political elitist class that is one and same.
Tell me a governor in the North, a federal lawmaker, politician whose son is suffering, they catch Lamido's son with plenty monies of the ordinary talakawas, we say it is Jonathan; a governor makes his son adviser we say is Jonathan, Sanusi says "he is a good man, but those around him…"
The Plateau Man and Benue man, the southern Kaduna man lives in hate, distrust and more for the other members of the bigger Northern clan, but their elites continue to chop from the common Northern Kitchen. I am told, "don't be naïve it is a jihad, a bigger plan, did you not read that parrot newspaper that Ahmadu Bello said, conquer them, rule them, divide them, chop them…." Indeed!
In the tiny Central African Republic of about 5million persons, some almost 1million are now refugees, displaced in their home, Muslims in the North there have ruled once, lost out, 'Selekas' a Muslim based militia have killed and continue to, Christians have regrouped and slaughtered, and haven't eased, they have had presidents and emperors, a woman has ruled.
We know now that it all boils down to a lack of good governance, rogue leaders that have exploited religion against a gullible and naïve populace.
As a nation we don't even know what the problem is…Abia sends Imo state workers packing, they are non-indigenes, Lagos deports, Kano has done same, Christians in Lagos are agitating little by little we want to rule 'small'.
Fact of the matter is that years of typhoid of leadership put us the Hausas/Fulanis/Beroms/Nupes/Afizeres/Jukuns/Idomas/Igalas/Tarok and the other 100 plus groups where 'illegal idiots' lead us.
Gowon had the opportunity, IBB had same opportunity, Abdulsalam Abacha all could have made the North a little London and by extension Nigeria a loveable United Kingdom but they failed and indeed we failed---so will Jonathan be the miracle, lest I am accused as usual of being a paid writer, I leave us to answer, will the goat possible give birth to a turkey—only time will tell.
With Compliments
Prince Charles Dickson
Disclaimer:

"The views/contents expressed in this article are the sole responsibility of the author(s) and do not necessarily reflect those of The Nigerian Voice. The Nigerian Voice will not be responsible or liable for any inaccurate or incorrect statements contained in this article."
Articles by Prince Charles Dickson