Amaechi's Resort To Loan Is Worrisome--PDP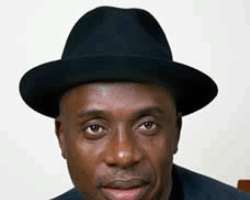 The Peoples Democratic Party, PDP, Rivers State Chapter, today expresses worry over the continuous application and access to loan facilities by the Rivers State Governor, Rotimi Amaechi.
The PDP says the governor's option for loan and other financial aids, which will be repaid by the next government, is ill-conceived and also exposes the Governor's ulterior motives and deliberate efforts to milk-dry the treasury and fortune of the State and the people
The PDP queries the Governor's access to N4b Agricultural loan on Monday, March 16, 2014, when he had earlier obtained N5b loan still on the Agricultural sector in 2008, on which no account has been rendered on its application and utilization till date.
The Party further says it is not convinced that the loan facilities were actually deployed and judiciously used for agricultural development in the State, as there is clearly nothing to show for it on ground.
The Party also observes that all the sectors of Rivers Economy have been driven by loans obtained by Governor Amaechi, believing that it is a confirmation of the fact that proceeds from the internally generated revenues and the huge monthly collections and allocations from the Federation Account are squandered and therefore not available for the development needs of the State.
The Party therefore calls on Governor Amaechi and all those encouraging him to continue to obtain loans to be cautious and have a rethink, as there are strong indications that those monies collected on behalf of the Rivers State government and people are diverted into running personal businesses and funding their political ambitions and activities of the All Progressives Congress (APC).
One thing the Party believes is sure is that Amaechi will certainly give account of the numerous loans and other funds collected during his period as Governor of the State.
Signed:



Jerry Needam
SA, on Media to
State PDP Chairman, Bro. Felix Obuah
Tuesday, March 18, 2014