MISCA welcomes the change in the curfew time in Bangui and the rest of the Central African territory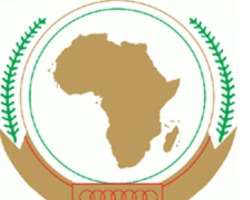 MISCA welcomes the change in the curfew time in Bangui and the rest of the Central African territory
BANGUI, Central African Republic, March 18, 2014/African Press Organization (APO)/ -- The African-led International Support Mission in the Central African Republic (MISCA) welcomes the signing, on 13 March 2014, by the Head of State of the Transition, Mrs. Catherine Samba- Panza, of a decree relating to the change in the curfew time across the entire Central African territory, which now stands from 11 p. m to 5 a.m. The curfew was introduced after the tragic events of 5 December 2014 and the attendant security problems.
This change, the second of its kind, after the one on 13 February 2014 and which had already shortened the curfew hours, from 8.00 p.m. to 5.00 a. m instead of 6.00 p.m. to 6.00 a. m, bears evidence to the undeniable improvement in the security situation, thanks to the efforts made by MISCA and the French Sangaris operation.
The Special Representative of the Chairperson of the Commission of the African Union (AU) and Head of MISCA, General Jean -Marie Michel Mokoko, seizes this opportunity to urge the Central African people to redouble their vigilance to counter the negative action of the illegal armed groups and complete the actual restoration of the authority of the Central African State throughout the entire national territory. He warns these groups and reaffirms, once again, the strong commitment of the MISCA to implement its mandate, in a robust and impartial manner, and neutralise all armed elements which try to undermine the process of restoring peace and the security and the promotion of national reconciliation.