Quincy Herbal Slimmers: Dependable Gateway to Healthy Living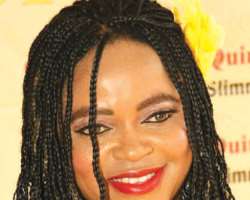 Today there is an increased awareness of how the human body can gain the benefits of living healthy. Living healthy has a great impact upon people of all ages, ethnic backgrounds, physical as well as mental abilities.
When an individual decides to choose a healthy lifestyle, positive results can be seen almost immediately within days. You will start to not only feel better, but also look better. Your mental outlook will improve greatly while your energy levels will increase.
And, believe it, adopting a healthy lifestyle will help you slow down the aging process. You will reduce the risk for you suffering from a host of diseases including cancer, diabetes and heart related diseases, etc.
Just like anything that has to be done correctly, health-related behaviors needs to be repeated on a daily basis performing patterns such as correct eating and exercising.
Not only will the incorporation of good health related behaviors have an impact upon your overall well-being, but you will also derive additional benefits such as reduced healthcare costs, less occurrences of illness and injuries, as well as reduced doctor's visit.
Being overweight is the second leading reason for many different childhood disorders such as orthopedic problems, type II diabetes, sleep apnea, asthma, skin disorders, both high blood pressure and cholesterol levels in the emotional and psychological challenges.
Simply adopting weight bearing exercises like walking along with some strength training will help to prevent the onset of osteoporosis. Researchers also indicated that participating in these types of events will actually help build the body's bone density. Accompanying benefits also include reduced tension and stress as well as enhancing both self-image and self-esteem while improving all physical functions.
The benefits of living healthy also include lowering your risk of high blood pressure as well as the risk for developing diabetes. Ultimately, living in a state of wellness does provide benefits of living healthy that can remain uniquely personal to every individual. It always comes down to personal choice and the degree to which you adopt a good diet and exercise plan will also affect the degree to which you achieve and maintain a healthy lifestyle.
However, to those who may find it difficult to work in the direction of maintaining an excellent healthy living plus good eating habits, Quincy Herbal Slimmers has consistently availed self to meet your health challenges and offer you solutions that can address your concerns without regrets and more importantly at affordable rates.
Mrs. Quincy Olasumbo Ayodele, CEO of Quincy Herbal Slimmers, is a pioneer Secretary General for the umbrella body of traditional medicine in Nigeria; and an adviser for the development of African traditional medicine to the World Health Organization (WHO). She has also contributed significantly to the development of traditional medicine to combat malaria and HIV, as well as research and development of African traditional medicine and integration of African traditional medicine into the healthcare system etc.
Recently, when Quincy was accosted by some journalists on how she handles excess fat cells in the human body, here is the response she offered; ''there are three ways of eliminating fat cells from the body. If you are using a fat cell eliminating product, you would be told what you are using and the administration and prescription will be based on your body type and health condition. We do not eliminate body fat cell for our ulcer patients; we have three methods of eliminating fats. You could either go for purging, sweat or urinate, depending on your body condition and that is why we encourage our clients to come for examination before they use any of our herbs. Even if you offer to pay for home delivery service, we still insist that you come to the clinic so that we can examine you. You can visit our website for more info at http://www.quincyherbals.com/ or you call this phone numbers +2348033147414, +2348055250669 or you meet us at our corporate head office at 8, Odunuga Street off Opebi Link Road, Ikeja, Lagos.''
Disclaimer:

"The views/contents expressed in this article are the sole responsibility of the author(s) and do not necessarily reflect those of The Nigerian Voice. The Nigerian Voice will not be responsible or liable for any inaccurate or incorrect statements contained in this article."
Articles by Emmanuel Ajibulu