Amb. Assam Assam Addresses St Patrick Alumni, Holds Town Meetings In USA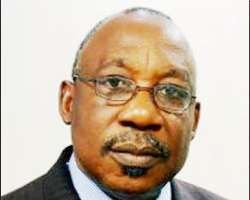 His Excellecency, Ambassador Assam E. Assam
All is now set for the Nigeria Ambassador to Russia and Belarus, His Excellency, Ambassador Assam E. Assam, SAN, to deliver a Key Note Address during the Summit of Alumni Association of St Patrick College, Calabar in California, USA on Friday, March 14.
Chief Assam who himself is an Alumni of St Patrick College is expected as a Special Guest of Honor during the St Patrick Day Celebration.
Our reporter gathered that Assam is also billed for Town Hall Meetings in different States of America.
A release by the Global Friends of Ambassador Assam Assam ( GFA) indicates that Chief Assam will have a chit-chat Nigerians in Diaspora, mostly, Akwa Ibom indigenes during the august gatherings.
Central Cities slated for the Town Hall Meetings are Washington DC, New York City, Atlanta, Georgia on Saturday, 15 March, 2014, and Houston, Texas, Sunday, 16 of March.
The release invites Akwa Ibom in Diaspora and friends to turn up en masse to welcome the ambassador and have a face-to-face chat with him.
His Excellency, Ambassador Assam E. Assam