Van Vicker Eulogizes Mum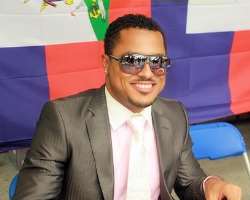 Handsome Ghanaian actor, Van Vicker is one man who surely knows and appreciates the value of a mother.
This is evident in his praises of his 'precious' mother on Twitter.
"Dear mom, because of you, I am what I am today. You carried me for 9 months and raised me. You're a strong woman," he tweeted on Wednesday.
The actor who is of Dutch, Liberian and Ghanaian descent, has never been shy of saying to all and sundry that his mum is his hero. This he once said on a Lagos-based television station, where he described his mother as his hero.