Military has capacity to check insurgency in North East – CAS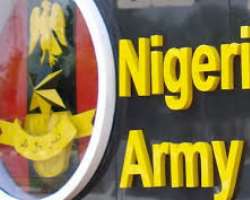 The Chief of Air Staff (CAS), Air Marshal  Adesola Amosu, on Tuesday said the nation's armed forces have the capacity to bring the insurgency in the north-east to a speedy end.
This is contained in a statement issued in Abuja by the Director, Air Force Public Relations and Information, Commodore Yusuf Anas.
The statement said Amosu gave this assurance when he received the Commandant of the Armed Forces Command and Staff College, Jaji, AVM John Ifemeje, in his office.
Amosu said had been synergising with the Chief of Army Staff Lt-.Gen. Kenneth Minimah on how to address the challenges in the north-east.
He said both of them recently embarked on operational visits to Borno and Adamawa states.
He said that the two service chiefs also used the opportunity of the visit to interact with troops, receive briefings from the Commanders on ground and also appreciated the ground situation.
Amosu said the military, through effective collaboration with other security agencies was exerting enormous pressure on the insurgents.
He said the pressure was part of the determination to rout them quickly so that normalcy could return to the affected states.
Amosu said that the armed forces were already thinking of post insurgency phase and strategising on how to keep the affected areas from relapsing into their violent past.
He also assured that while government was determined to provide more funding and support to the armed forces, more sacrifice and commitment would be required from the citizenry.
The CAS, therefore, urged the Commandant to ensure that the college curriculum was tailored to meet the current challenges facing the armed forces.
The statement also quoted Ifejeme as telling the CAS that he was in his office to inform him of the college's commitment to train middle-level officers.
"We want to produce middle-level officers that are adequately prepared to take command level positions in fulfillment of the mandate of the armed forces of Nigeria', he said.