APC ask Jonathan to Shelve Kwara Campaign Rally in Honour of Murdered Yobe Students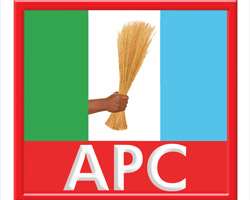 The Kwara state chapter of the All
Progressives Congress (APC) has berated President Goodluck Jonathan and the Peoples Democratic Party (PDP) over Jonathan's planned campaign visit to Kwara state on Monday, describing it as 'insensitive' 'ill-timed' and 'utterly inhumane'.

Our attention has been drawn to the planned campaign rally of the Peoples Democratic Party (PDP) reportedly billed for Monday, 3rd March, 2014 .

We state without mincing words that attempt by the PDP and President Goodluck Jonathan to go ahead with the planned campaign rally in the middle of a monumental national tragedy in Yobe, Maiduguri and Adamawa states is inhuman and insensitive.

May we remind Mr.
President and all those irrelevant politicians that he seeks to rehabilitate in the state that at a time like this, when the country is afflicted by the twin evils of terrorism and corruption, especially on the scale experienced in Nigeria in recent times, the saner thing to do by a Government that cares is to feel and act sober, draws the grief-stricken people together, share in their pains and attempt to restore hope in the almost hopeless situation that parts of the country have been thrown into.

Sadly, the President that is supposed to be the Chief Mourner in the country has been going about as if all is well. If he is not junketing the country in the name of illegal PDP rallies, he is visiting traditional rulers with a view to wooing them to his side.

We are then constrained
to ask, when would enough be enough? How many more innocent souls are expected to die in the hands of the bloodthirsty Boko Haram before the President sits up to his responsibility? Does the President ever learns anything from the likes of Presidents Barack Obama, Xi Jinping, Vladimir Putin and Francois Hollande of the United States of America, China, Russia and France respectively who, like statesmen that they are, take symbolic actions in their countries' trying times?

The President would therefore do well to shelve his ill-timed campaign visit to Kwara state in the light of the Yobe, Maiduguri, Plateau and Adamawa massacres. Anything sort of this will be but a further confirmation of the fear of Nigerians that the PDP government prefers to elevate base politics over and above the welfare and security of the Nigerian citizens. It will also put a lie to the rhetoric of the President that his ambition is not worth the blood of a single Nigerian.

Therefore, instead of visiting Kwara on Monday, the APC advises him to use the day to visit the troubled spots, and provide succor and a message of hope for the people and the soldiers in the areas. That is the most patriotic action to take at the critical moment in the Nigerian history.