PPRA warns marketers against selling of fuel above N97/litre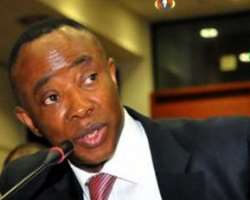 The Petroleum Product Pricing Regulatory Agency (PPPRA) yesterday warned marketers not to sell the Premium Motor Spirit ( PMS) above the official pump price of N97 per litre.
According to a statement by its Executive Secretary Farouk Ahmed, marketers are already hoarding fuel in anticipation of price increase.
The agency, he said, has neither raised the price of PMS, nor has any intention to do so.
He noted that the 'PPPRA hereby directs all marketers to release for sale the products in their tanks and depot and at the officially approved pump price. To ensure compliance, DPR and PPPRA will work to monitor the situation at retail outlets, and will not hesitate to shut down any station hoarding products or selling above the official pump price.'
Advising Nigerians to shun panic buying, the PPPRA boss claimed that the agency has sufficient stock.