MAHINDRA COMVIVA'S Mobile Broadband Solution Goes Live At MTN Congo B
Mobile Data Platform To Offer Personalized And Consistent Web Browsing Experience To Subscribers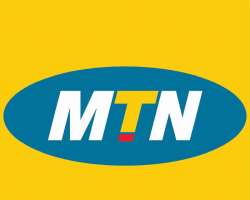 MWC Barcelona, Spain – February 26, 2014: Mahindra Comviva, the global leader in providing mobility solutions, today announced that its Mobile Data Platform (MDP) has gone live with MTN in Congo B.MTN will now be able to offer an unrivalled number of personalized data plans to its subscribers in Congo B.
A holistic broadband management platform, MDP will also help MTN to manage, optimize and monetize its data infrastructure. It will provide enriched user experience by employing intelligent bandwidth management techniques, such as dynamic bandwidth throttling. It will provide real-time advice for charges, notifications and credit/usage limits to subscribers on home and roaming networks for bill shock management over all communication channels such as SMS, USSD, Web application.
Announcing the partnership, Madan G. Onkar, VP and Head of Internet and Broadband Solutions, Mahindra Comviva said, "As a market leader in Congo B, MTN required a solution that addresses the new data challenges and monetize its data infrastructure across its network. With our Mobile Data Platform, MTN will be able to achieve bandwidth management, optimize user experience and offer differentiated data plans in multi-vendor core network setup that spans 2G, 3Gand Wi-MAX, at the same time been flexible to localize the platform to meet their needs."
With over 80 deployments and 800+ million end-users, Mahindra Comviva's Mobile Data Platform (MDP) is an end-to-end Internet & broadband data management solution. It empowers service providers to efficiently manage the cost of mobile data growth whilst providing differentiated services resulting in enhanced customer experience as well as improved revenues. It is an integrated PCC solution consisting of 3GPP standards compliant PCRF, PCEF-DPI and Caching that meet service providers' requirements at various phases of their broadband management life cycle.
Mahindra Comviva's MDP is the only data management solution that acts as an integrated platform - eliminating time delays introduced at multiple levels, and accelerating time to market. Leveraging the platform's 8-dimensional policy rules function, service providers can design and launch innumerable data plans.It is rich with features such as traffic shaping, policy management, RAN management, converged network management, smart caching, optimization, personalized plans, tiered plans, real time charging, bandwidth on demand, timely notifications to avoid bill shocks, empower subscribers to manage data plans over SMS, USSD and Web.
Mahindra Comviva and Tech Mahindra will be present at Hall No. 5, Stand 5G51 at GSMA Mobile World Congress, Barcelona 2014 from February 24-27, 2014.
About Mahindra Comviva
Mahindra Comviva is the global leader in providing mobility solutions. It's a subsidiary of Tech Mahindra and a part of the USD 16.7 billion Mahindra Group. With an extensive portfolio spanning mobile finance, content, infotainment, messaging and mobile data solutions, Mahindra Comviva enables service providers to enhance customer experience, rationalize costs and accelerate revenue growth.
Its mobility solutions are deployed by over 130 mobile service providers and financial institutions in over 90 countries, transforming the lives of over a billion people across the world. For more information, please visit www.mahindracomviva.com