Africa Prudential Registrars lifts profit for the second year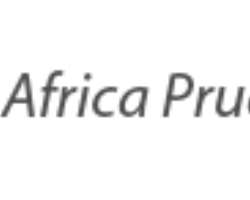 Africa Prudential Registrars, formerly UBA Registrars, has reported a strong growth in profit for the second year in 2013. The performance follows a strong growth in revenue and some moderation in operating costs. This is another strong improvement following the near tripling of net profit in the preceding year. An upsurge in tax provision however depressed the company's profit margin.
The share registration services company closed its 2013 operations with an after tax profit of N914 million. This is an increase of 62.6% over the 2012 figure. Its after tax profit had nearly tripled in 2012 to N562 million.
Profit growth follows equally strong growth in revenue at 79.3% to N1.85 billion in 2013. This is an accelerated growth from the 70.6% improvement recorded in 2012. The spur for the revenue growth came from fees and commissions income, which soared from N96 million in 2012 to N775 million at the end of 2013. Investment income, which is the main revenue line for the company, also rose by 13.1% to N938 million during the year.
There was a decline in net profit margin during the year from 54.4% in 2012 to 49.3% in 2013. The decline was exclusively accounted for by an upsurge in tax liability for the year by over 181% to N298 million. Total operating expenses moderated relative to revenue at an increase of 75.4% compared to the 79.3% growth in revenue. That permitted pre-tax profit to grow ahead of revenue at 81.7% to N1.21 billion.
The company earned 46 kobo per share in 2013, a decline from the 56 kobo per share it earned in 2012. The decline is explained by the doubling of the volume of shares outstanding in the course of the year. The company, which was listed in the Nigerian Stock Exchange in January 2013, issued an additional one billion shares in the course of the year.
The company has proposed a dividend of 35 kobo per share for its shareholders. Its register of shareholders is scheduled to close on 14th March while payment will be made on 4th April 2014. This is a dividend pay-out of 71.4% and a dividend yield of 10.9%.
The sharp increase in investment income during the year reflects a major build-up of short-term deposits by about 144% to N8.81 billion. This more than compensated for a decline of over 41% in financial assets held to maturity. The company took a good advantage of the prevailing high interest rates in the money market to boost its earnings.
The company boasts of a robust cash flow position with over N11.2 billion in customer deposits. This figure represents a big leap of 104.4% from the closing figure in the preceding year. The deposits represent dividends, return monies and other interest received from clients but yet to be claimed.
Net cash flow generated from operating activities advanced by 82.9% to N6.94 billion. Net cash used for investing activities amounted to N4.67 billion while the company's new issue generated a net cash inflow of N1.12 billion from financing activities against a net cash utilization of N3.61 billion in the preceding year.
The company boasts of an equity capital standing of N4.33 billion and an asset base of N16.42 billion. Its earnings outlook for the current year appears promising, as it is expected to rebuild its earnings per share and with that also raise dividend capacity.