On vocalist Saeon's Collaboration With WizKid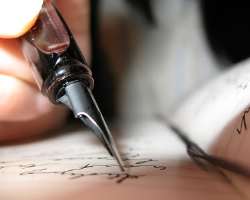 Recently I was on Instagram and Twitter and I saw that vocalist Saeon has a new song ft Wiz Kid called Boogie Down. I've heard her music before and seen a few of her other videos, her songs were good, some catchy. I previously liked her song Jara which Britians Got Talent stars Ceo Dancers did a routine too.
Although I don't think any of her previous songs compete with her new song Boogie Down.

The infectious chorus defiently has you wanting to dance and 'Boogie Down'. Wiz Kid also adds a fresh and energetic element to the song. As we all know Wiz Kid has that flow that gets you in a great mood.

I also found out that the song was produced by the Star Boy producer Maleek Berry. With such a combination of talent I'm sure this song is destined to be a hit!
I hope a video will come from this song we need visuals to make it come alive! It will be nice to see how they interpret the lyrics of the song.
I also believe that Saeon will be the dark horse of 2014. She is Steadily releasing tracks that will get us on our feet. Stars such as Niyola and Emma Nyra have been named as rising stars of 2014 although I think Saeon might give them a run for their money.
The gloves are on, who will win best female artist of 2014? Let's wait and see, we've still got a long way to go till 2014 ends. Tweet me @bisoye_ and tell me firstly what you think of Boogie Down and secondly who your money's on for best female artist of 2014