February 21, 2014

| Sudan
IOM Provides Life-Saving Transport for Refugees from South Sudan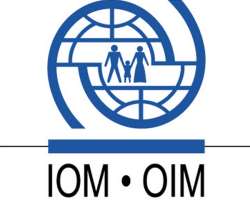 IOM Provides Life-Saving Transport for Refugees from South Sudan
GENEVA, Switzerland, February 21, 2014/African Press Organization (APO)/ -- Since the outbreak of violence in South Sudan in mid-December 2013, IOM has been providing life-saving transport from the borders for thousands of South Sudanese refugees fleeing into neighbouring Ethiopia and Kenya.
At least 716,100 people are now internally displaced in South Sudan, with 75,300 seeking physical protection in UN peacekeeping mission bases. A further 156,800 South Sudanese have fled to neighboring countries and the exodus is continuing.
On 17th February fighting between government and opposition forces broke out in Malakal, Upper Nile State, breaking the ceasefire agreement signed in January. Numerous casualties have been reported and humanitarian activities within the Protection of Civilians (PoC) area on the UNMISS Malakal base have now been put on hold.
Unrest has also broken out among internally displaced people (IDPs) in the PoC area. Reports have also emerged of heavy fighting in Tonj East and North counties in Warrap State. The situation elsewhere in the country remains relatively calm, but unpredictable.
In Ethiopia, IOM, in coordination with UNHCR and the Administration for Refugee and Returnees Affairs (ARRA), has provided road transport for over 11,822 refugees from the Pagak and Matar entry points to the Leitchor Refugee Camp.
Relocation of refugees by boat has also started from the Akobo entry point in Tergol to Lietchor and Fugnido refugee camps. The boat is now the only means of transport from Tergol.
IOM has acquired five boats – two passenger vessels each with a capacity of 200 people, two security escort boats and one luggage boat to facilitate movements along the 67 nautical mile stretch of the Akobo River to the Burbeiy docking point.
From there ground transportation will be provided to Lietchor refugee camp, 65 kilometres away, and Pugnido camp, 297 kilometres away. Each person will get a life jacket as a safety precaution during the trip.
UNHCR and ARRA registration indicates that over 24,000 South Sudanese refugees are in need of transport from Tergol. IOM has also deployed migration health physicians to provide pre-departure health checks, together with operations and emergency response specialists to facilitate the movement.
In Kenya, an average of 335 South Sudanese are arriving every day at the Nadapal border point. Since 22nd January 2014, IOM and UNHCR have provided transport assistance to over 18,049 refugees from the border to Kakuma refugee camp.
In Sudan, IOM has been tracking the number of refugees trickling in to South Kordofan and East Darfur States since 25 December, and is monitoring secondary displacement. Data from the tracking exercise is shared with humanitarian actors to better target aid. A total of 7,503 people have been registered.
With financial backing from the UN Central Emergency Response Fund, IOM Uganda has also started to provide assistance in the health, water, sanitation and hygiene sectors, targeting 11,382 South Sudanese refugees in Adjumani district.