Reps charge Defence HQ to deploy more troops to Bama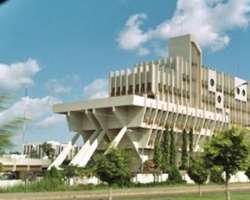 The House of Representatives has called on the Defence Headquarters to send more troops and sophisticated weapons to the 'troubled" areas of Bama Local Government Area of Borno.
The house on Thursday in Abuja, also urged the president, Senate President and Speaker of the House to visit the troops operating in the areas, to boost their morale.
The house also called on the National Emergency Management Agency (NEMA) to immediately send relief materials to Bama attacked recently by Boko haram insurgents.
It also resolved to commiserate with the Government and people of Borno, especially Bama over the recent attack.
The resolution was sequel to a motion by Rep. Mohammed Monguno (APC-Borno), which was adopted unanimously without debate when put to vote, by the Speaker, Alhaji Aminu Tambuwal.
The motion is entitled:"deadly attack on Bama Local Government Area of Borno State by the insurgents".
Monguno, while moving the motion, expressed concern over the deadly attacks on the people and communities in Bama Local Government Area on Feb.18, 2014.
He noted that the state had witnessed several attacks by the insurgents in the last three months with cumulated killing of many innocent civilians and personnel of the Nigerian armed forces.
The lawmaker said that the officers and men of the Nigerian armed forces operating in the volatile areas 'have done their best giving the circumstances they found themselves".
Monguno expressed concern that the inability of the security agents to promptly respond to the attacks on Bama invaded about 2. a.m., which led to the killing of 37 people, is worrisome.
The lawmaker urged the defence headquarters to send more troops as well as better and sophisticated weapons to the areas under attacks.
Meanwhile, the house has passed a Bill for an Act to provide for the manner in which individuals may, in the public interest, disclose information that relates to unlawful or other illegal conduct or corrupt practices.
It seeks to provide for protection against victimisation, persons who make disclosures, and also reward individuals who make disclosures.