NHIS targets N48bn to enrol pupils in public schools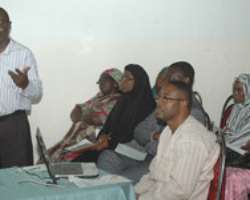 The National Health Insurance Scheme (NHIS) on Wednesday said it would need N48 billion to enrol pupils in public primary schools for health insurance scheme.
The NHIS Executive Secretary, Dr Femi Thomas, disclosed this in a statement issued by Mr Ayo Osinlu, the Head, Media and Public Relations of NHIS in Abuja.
Thomas said that plans had reached an advanced stage to ensure that the over 24 million pupils nationwide receive effective healthcare.
He said that 40 per cent of the required fund had been set aside by NHIS for the programme slated for the second quarter of 2014.
"We have set aside part of the funds needed for the proposed project.
"The balance is expected to come from the benefiting states and other stakeholders,' Thomas said.
He called for the deepening of the NHIS Millennium Development Goals Maternal and Child Health projects in states.
Thomas commended state governments for the release of their counterpart funds for the programme.
The executive secretary said that the scheme was deploying an android-driven platform and other information and communication technology equipment to fast track the registration processes for new enrolees.
"We have concluded arrangement to deploy gadgets similar to android phones to enable real time biometrics registration of enrolees.
"In this arrangement, we shall have a situation where data of enrolees are sent immediately to our head office as they are being captured,' Thomas said.