Nasarawa governor charges state electoral Commission on LG election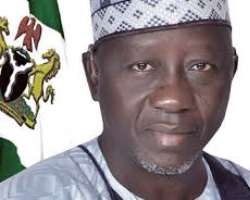 Gov. Umaru Al-Makura of Nasarawa State on Tuesday, urged the state Independent Electoral Commission (NASIEC)  to ensure that the forthcoming local government election reflects the wishes of the people.
The governor said this in Lafia when he presented three Toyota Hilux vans to the commission ahead of the March 22, local government polls.
Al-Makura, who presented the keys of the vehicle to the Chairman of NASIEC, Abdullahi Modibbo, said the vehicles would facilitate the operation of the commission.
He said the vehicles were part of the state government's commitment to ensuring that adequate logistic support to the commission for a hitch free election.
Al-Makura also charged the commission to provide a level playing field for all parties before, during and after the local government elections.
He said the commission could do this by being transparent and   diligent in ensuring a free, fair and credible poll.
'It is my hope and  prayer that NASIEC as an umpire will  carry every one along to produce an election that will be accepted and respected in accordance with the guidelines, norms and tenets of democracy,' Al-Makura said.
The NASIEC chairman thanked the state government for the gesture, adding that it was the first time the commission was receiving such operational vehicles.
Modibbo assured the state government that the vehicles would be judiciously used for the purpose they were meant.
He said the vehicles would be well maintained to serve the commission effectively.