I am not in FCT for politics - Mbu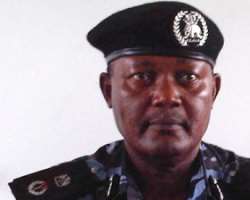 Former Rivers State Commissioner of Police, Joseph Mbu, who resumed on Monday at the Federal Capital Territory Police Command, said he did not come to Abuja for politics.
Mbu who spoke while taking charge of his command said,  'Am not coming to do politics here,' adding that 97 per cent of the Rivers State people had confidence in  the state police command under his watch.
Fielding questions from journalists, the new CP, who refused to answer questions on his tenure in Rivers State, said he would instill confidence in policemen in his new command.
He stated that he would not condone indiscipline, shabby dressing and laziness among the rank and file in the command, noting that his duty was to support his officers to do their job of keeping Abuja residents safe and secure.
He said, 'I must tell you that I have to build confidence in my policemen, they must work with confidence, without fear of intimidation.
'If you are driving one way, or you are doing that which is not good and the policeman accost you and you start telling him; am going to call the IG, am going to call the CP, I will dismiss you! I will not accept that, I will defend my police men as long as he is doing the right thing, I will defend that policeman.'
Mbu said he would not allow his officers to be intimidated, stressing that he was ready to take on anyone that abused or disrespected his personnel.
'I will make sure that anyone trying to take laws into his hands and do that which is not good will be brought to book,' he noted.
He promised to install complaint boxes in public places including churches and mosques, where people can drop information and their observations about the conduct of policemen for investigation.
Mbu said, 'I don't compromise discipline, I will ensure that the tenets of the police job are strictly adhered to, every police officer working here must be disciplined, must be civil to the public, must respect the public, but they must be very firm.'