NCC to Ban Sale of SIM Cards over Poor QoS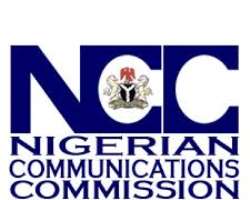 Nigerian Communications Commission (NCC) may temporarily ban telecommunications companies from selling SIM cards to consumers in the country until they improve their quality of service (QoS) provisioning.
A ban on signing new customers may force the companies to focus on improving infrastructure and quality of service for existing phone users.
Omobola Johnson, minister of communications who dropped the hint in Lagos said 'We (federal government) are not satisfied at all' with telecommunications service.
'Fines are just a slap on the wrist. We need to change behavior' she said at the sidelines of the Renaissance Capital investment conference early in the week.
Nigeria Communications Commission (NCC) has repeatedly fined major telecommunications companies for failing to meet quality standards and improve connections in Africa's most populous nation.
Telcos on the other hand face challenges that make quality of service provisioning very difficualt in some areas.
'Telecom infrastructure is mercilessly taxed, every base station is taxed by state government, local government, everybody is just feeding on these things,' minister of communications technology even said.