February 12, 2014

| Kenya
African Union Commission Inaugurates Kenya Red Cross Hospital in Daadab Camp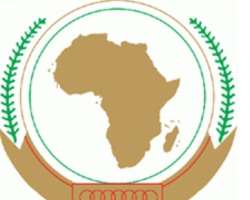 African Union Commission Inaugurates Kenya Red Cross Hospital in Daadab Camp
NAIROBI, Kenya, February 12, 2014/African Press Organization (APO)/ -- The Commissioner for Political Affairs, Dr. Aisha Abdullahi, formally inaugurated on February 11th, the Kenya Red Cross Hospital in Daadab Camp on behalf of the Chairperson of the African Union Commission, H.E. Nkosazana Dlamini-Zuma. The facility, which is a level 5 hospital with an operating theatre, was co-financed by the African Union Commission and the German Red Cross, as well as other partners such as Rotary International. Funds from the Commission were raised through the 2011 African Union Pledging Conference for the Horn. The hospital, the first of its kind in the area, provides services to the Daadab refugee population, as well as to the host community, and has gone a long way in addressing the health care needs of the area.
The Commissioner noted that the ''Pledging Conference was a first in the Commission's attempts to mobilize at the highest levels, and with African Member States in mind, adequate resources for addressing the Horn Crisis. Less than three years later, we have before us, the concrete realization of one organization's efforts to play its part, in utilizing these solidarity funds in addition to what they were also able to mobilize, to deliver a permanent symbol and service to the people of Daadab. This hospital, and the efforts of the Kenyan Red Cross that went into making it a reality, is indeed a success story. It highlights what is possible when we all join forces - us the African Union Commission based in Addis Ababa and organizations with roots in communities and Member countries. I would like to applaud and recognize the vision, work, and impact of the Kenyan Red Cross more generally. The Kenyan Red Cross is an exciting example of what is possible when local ownership, forward thinking, dedication, and vision meet. It is our hope, at the Commission, that this kind of local leadership and capacity is replicated across the continent''.
li Commissioner for Pee leadership, county officials, representatives of UN agencies, reating a '
The inauguration was attended by refugee leadership, county officials, the Secretary General of the Kenya Red Cross, Africa head for the International Federation of Red Cross and Red Crescent Societies, the Chair of the PRC Sub-Committee on Refugees, IDPs, and Returnees, and representatives of UN agencies. The inauguration also allowed for refugee leadership and the other stakeholders present to raise various issues and concerns around humanitarian services and broader development in Daadab and views about the repatriation process.
The visit was also an opportunity to visit some of the Kenya Red Cross's innovative pilot projects in the area, including efforts to create a 'Green Belt' through planting of trees and grass as well as demonstration farms in the area to -including grape farming. As stressed by the Secretary General of the Kenya Red Cross, ''it is possible to grow anything here if we are committed, we can even become a food basket for the rest of the country''.