ANAMMCO debunks proposal to sell firm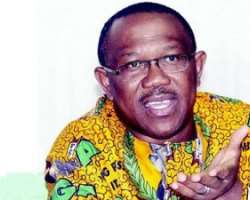 The Anambra Motor Manufacturing Company (ANAMMCO) has denied reports that there was a plan to sell the firm to bidding auto manufacturers.
The Chairman of the company's Board of Directors, Mr. Godwin Okeke, said in a statement on Tuesday that the report indicating that some auto manufacturers and investors were jostling to buy the company was not only false but also malicious and deceptive.
Okeke said ANAMMCO remained a thriving auto firm with functioning production infrastructure, which was ready to implement the new National Automotive Policy introduced by the Federal Government.
He described the new automotive policy as a right step in the right direction which would eventually contribute greatly to the national industrial revolution plan of the Federal Government.
He said ANAMMCO was being positioned to maximise the opportunities available as a result of the automotive policy and would unveil its plan in due course.