Over 13000 persons registered in APC in Binji LG in Sokoto state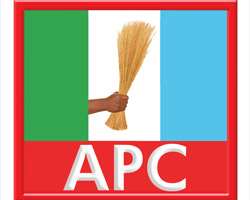 No fewer than 13,000 persons had registered with the All Progressives Congress (APC) in Isa and Binji local government areas in Sokoto State, according to the party's interim officials.
Alhaji Aminu Shagari, APC interim chairman in Isa Local Government Area, told newsmen in Isa on Sunday that more than 7,000 persons had so far been registered in the area.
He spoke to newsmen while monitoring the exercise in the area.
Similarly, Alhaji Isa Dundaye, theAPC interim chairman in Binji LGA, said that more than 6,000 members were registered during the last three days
"A total of 7,500 registration forms were provided to the area for the five-day exercise and we have exhausted 80 per cent of the forms.
"The members were registered in 75 polling units in the 10 wards in the area since the registration began on Feb. 5.
"So far, so good. The massive turn out is very impressive," Dundaye said, while monitoring the exercise in Binji.