Northern CAN backs Atiku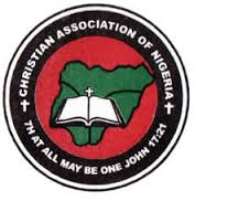 There are indications that the North-east Chapter of  Christian Association of Nigeria, CAN, has thrown its weight behind former Vice President Atiku Abubakar's defection to All Progressives Congress, APC.
The decision was taken at the end of consultations with critical stakeholders ahead of last Sunday's defection to the APC, just as Atiku was said to have consulted with  the North-east chapter of CAN. Responding to Atiku's defection to APC, Public Relations Officer of the North-east Chapter of CAN, Mr. Jonathan A. Sambo, noted that Atiku has the credentials and genuine commitment to 'foster the unity of Nigeria as a whole.'
Sambo, who stressed that Atiku is remarkably different from other political 'jingoists' seeking power in Nigeria, said, 'We need a liberal leader who will carry everybody along, irrespective of his region, ethnicity or religion,' adding that such was the kind of leader Nigeria urgently needs to overcome her challenges.