Efficient land administration aids national development – Ekweremadu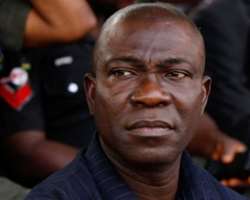 Deputy Senate President, Senator Ike Ekweremadu, Saturday called for the removal of Land Use Act from the 1999 Constitution in order to ease the system of land administration in Nigeria.
A statement by his Special Adviser on Media, Uche Anichukwu, said Ekweremadu made the submission in Enugu at the weekend during the presentation of a book, 'ABC of Contemporary Land Law in Nigeria,' written by the Chief Judge of Enugu State, Justice Innocent Umezulike.
According to the statement, Ekweremadu argued that effective land administration was central to national development, adding that the Act is due for review. He, however, noted that reviewing the Act had been difficult because of the complex processes required for constitutional amendment.
Ekweremadu, who is also the Chairman, Senate Committee on the Review of the 1999 Constitution, expressed regret that efforts by the committee to remove the Act from the 1999 Constitution in order to make the amendment easier did not scale through the Third Reading in the Senate.
'The book reviewer, Prof. I.O. Smith, had alluded to the fact that the Land Use Act should be repealed. But for us at the National Assembly, what is necessary at this stage is to take the Land Use Act out of the constitution so that it can be refreshed.
'I believe that the Act is overdue for review, but you cannot do that the way it is now because you will have to go through all the processes of a constitutional amendment.