Court reserves judgment on new plate number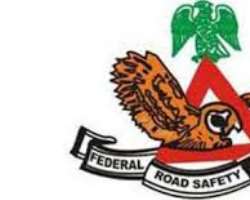 A Federal High Court sitting in Lagos on Monday reserved judgment in the suit challenging the issuance of new plate numbers by the Federal Road Safety Commission (FRSC).
The presiding judge, Justice James Tsoho,  told the parties in the case that a date for judgment would be communicated to them through the issuance of hearing notices.
Ofoegbu Emma had  filed the suit on September 30, 2013, in which he contends that the old plate numbers were issued under the provisions of the National Road Traffic Regulations (NRTR) 2004.
The NRTR 2004, according to him, is a subsidiary legislation made under the Federal Road Safety Commission (FRSC) Act, Laws of the Federation 2004.
The plaintiff also said that 'the NRTR 2012 (as amended) in Regulations 230 subsection (2), provides that the revocation of the 2004 Regulations, shall not affect anything done, or purported to be done pursuant to that Regulation'.
For the plaintiff, there is no law made in accordance with the 1999 Constitution of the Federal Republic of Nigeria (as amended), which prohibits the use of the old plate numbers, or declares its use as an offense.
He therefore believes that the threats by the FRSC to impound vehicles and arrest motorists who fail to comply with the October 1 deadline for change of number plates, is a gross violation of the constitution which guarantees the rights of individuals.
Mr Ofoegbu wants the court to declare the threats of FRSC as unlawful, and also seeks an injunction restraining the commission from arresting motorists using the old plate numbers, or impounding vehicles with old plate numbers.