PAN to commence local production of Peugeot 301 & 508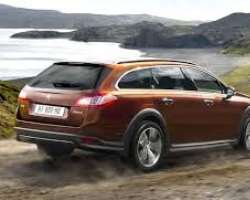 A team of experts from Automobile Peugeot (AP) France has visited Peugeot Assembly of Nigeria Kaduna to renew agreement for local production of the local editions of the France made brand.
They came  in to inspect the company's facilities in readiness for the production of Peugeot 301 and 508 vehicles scheduled for the second quarter of 2014.
Many motor making companies, including Nissan, Tata have initiated concrete moves to begin local production of their products in line with the new automotive development plan aimed at developing Nigeria's Automotive Industry (NIA).
The Frech team who undertook a facility tour of PAM was delighted with the standard of the factory equipment, and expressed confidence that with what they saw on ground, PAN is ready to commence production.
The Managing Director, PAN Nigeria Limited, Ibrahim Boyi, who received the team of experts from France, also expressed delight for the coming of the officials.
Boyi pledged to leverage on the new automotive development plan approved by the government last year for PAN to re-establish its position as the pioneer and leading auto manufacturer in Nigeria.