APBN seeks N200bn recapitalisation of FMBN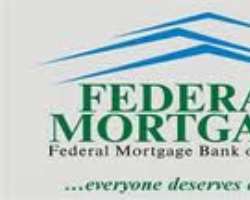 The President, Association of Professional Bodies of Nigeria, Mr Bala Ka'Oje, on Tuesday called for the recapitalisation of the Federal Mortgage Bank of Nigeria to N200 billion.
Ka'Oje told the News Agency of Nigeria in Lagos that the recapitalisation would increase the capability of FMBN lending to housing developers.
According to him, without FMBN providing low interest rate funds many developers would have been doing other businesses than housing construction.
'Commercial banks extension of credit facilities to housing developers at interest rate of between 20 and 22 per cent has been very cumbersome, especially in 2013.
'The FMBN Estate Development Loans has been the saving grace and it is always available at 10 per cent interest rate.
'However, the problem is that FMBN is not having enough funding to be able to provide loans to all housing developers who need it.
'And all calls for FMBN to be recapitalised to the tune of N200 billion to enable it do more has not yielded result,' he said.
Ka'Oje said that FMBN Estate Development Loans were used for the construction of affordable houses which most workers in the states used to access the National Housing Fund loan.
He said that it had helped to increase the number of NHF beneficiaries with more states that left the scheme now rejoining.
The APBN president said that increasing the FMBN capital base to N200 billion from its present N5 billion would help in solving the huge housing deficit.
He said that N5 billion could only serve as overhead cost and paying salaries as it could not take the nation anywhere in terms of solving the huge housing deficit.
According to him, in terms of housing provision, N5 billion could only give about 1, 500 housing units which was insignificant to the huge deficit of 17 million. NAN