IKEDC engages Ikeja, Ogba customers on state of power …offers free medical services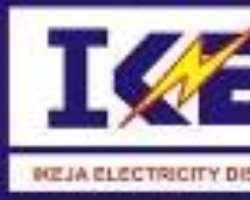 In its bid to drive customer awareness and understanding of the unfolding power reforms, the Ikeja Distribution Company (IKEDC) over the weekend offered free medical services to its customers in Ikeja and its environs as part of the company's ongoing corporate responsibility and sensitization campaign.

The exercise which had over 1,000 customers in attendance provided a platform for the company to give updates on the state of power even as it continues to work with its technical partners to ensure seamless and equitable distribution of power across its network.

Commending customers for their support, Mrs. Olubukola Osiberu, General Manager, Customer Service said IKEDC remained committed to delivering world-class services with the support of its technical partners and all classes of customers.

Osiberu explained that apart from being an opportunity to give back to the society, the CSR scheme was designed to provide a platform for IKEDC to interact closely with the public to create better understanding of its activities as well as the rights and the responsibilities of electricity consumers.

Noting that distribution companies are at the end of the energy value chain and can only distribute the power generated and transmitted by Gencos and Transcos, she urged customers to show more understanding and take advantage of IKEDC flyers containing contacts of its principal officers to make complaints and contributions that will move the sector forward.


She also highlighted gas shortage, vandalism, sabotage and energy theft as key challenges bedeviling the process of power supply in the nation.

"The challenge of inadequate gas supply is huge and what we have been getting as Discos has reduced drastically. We are also faced with the challenge of vandals destroying our facilities and installations. However, we are committed to ensuring equitable distribution of available power to our customers at all times," she said.

Representative of Ikeja Local Government Chairman, Mr. Yomi Afolabi, commended IKEDC for organising a platform for customers to air their complaints.

Afolabi urged thr company to provide customer service points for easy access to the company and overhaul its metering system to eradicate estimated billing. "i am appealing to all residents in ikeja and its environs to be patient with the new investors and owners of IKEDC as they continue to work towards meeting our need for uninterrupted supply in the nearest future," he added.

The  high point of both exercises was the open discussion on the state of power in the area. Most of the complaints centered on  power outages, estimated billing, extortion and absence of pre-payment meters. Mrs. Funmi Akinyemi of Onigbongbo Ikeja decried the regime of estimated billing and urged the company to ensure customers are appropriately billed. Mr. Uzondu Uzoma of Ojota said while his area had been experiencing power outages, they were still receiving bills. According to Pastor Matthew Adesina of Ikotun the state of power needs urgent attention. He urged the company to eradicate estimated billings and deploy more pre-payment meters.

Responding to their concerns, Osiberu said the power sector requires an overhaul of existing infrastructure, investment in new technology and capacity building to enable the nation move to a position of uninterrupted power supply.

She also urged customers to play their roles as stakeholders in the power sector by reporting cases of vandalism and extortion to relevant authorities as well as ensuring prompt payment of their bills.

"We are all in this quest for a better power sector together. We are working in conjunction with KEPCO our technical partners and renowned global power company to come up with a robust metering system that will serve customers effectively. This system will eradicate the complaints of estimated billing and check energy theft being perpetrated by people tinkering with the pre-paid meters. We are working to ensure we achieve this as soon as possible," she added.

The CSR activities included free high Blood pressure checks, HIV Counseling, Diabetes check, Drug prescription and free treatments. The forum also provided a platform to educate residents on the need for regular health checks and hazards of self-medication.